ALOIS Modules – Making sense of research and evidence
Posted on 15th January 2013 by Andrew Harper
Learning Resources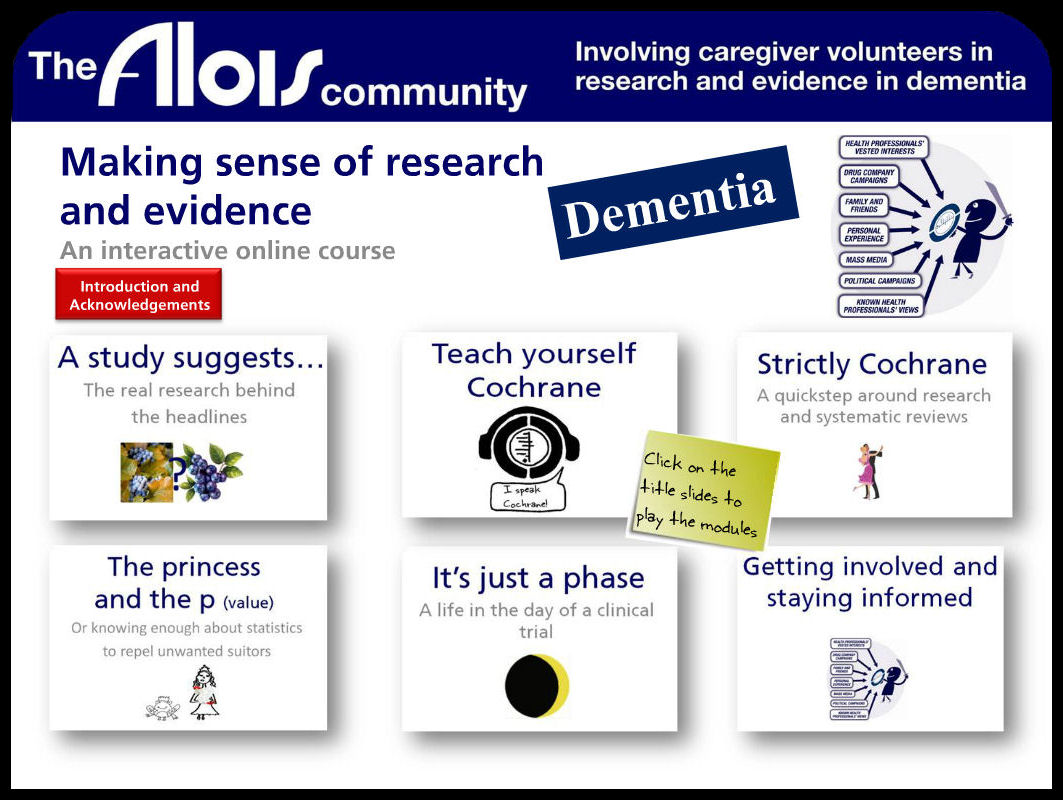 This interactive resource provided by the dementia research-related group ALOIS is a very user-friendly interface offering students a basic understanding of how to assess research and evidence. Six videos available on the site include the basics regarding statistics, clinical trials and systematic reviews. Although specific to dementia, the principles discussed are applicable to the wider community.
Very good and ideal if a basic understanding of statistics is wanted. 4/5
Link:
Editor's note (August 2018). The link to the ALOIS Modules is not currently available. In the meantime, have a look at the resources available at Cochrane Training: https://training.cochrane.org/.
Tags: