A place for pre-hospital troponin testing? A literature review
Posted on 2nd June 2020 by Tom Goldsack
Evidence Reviews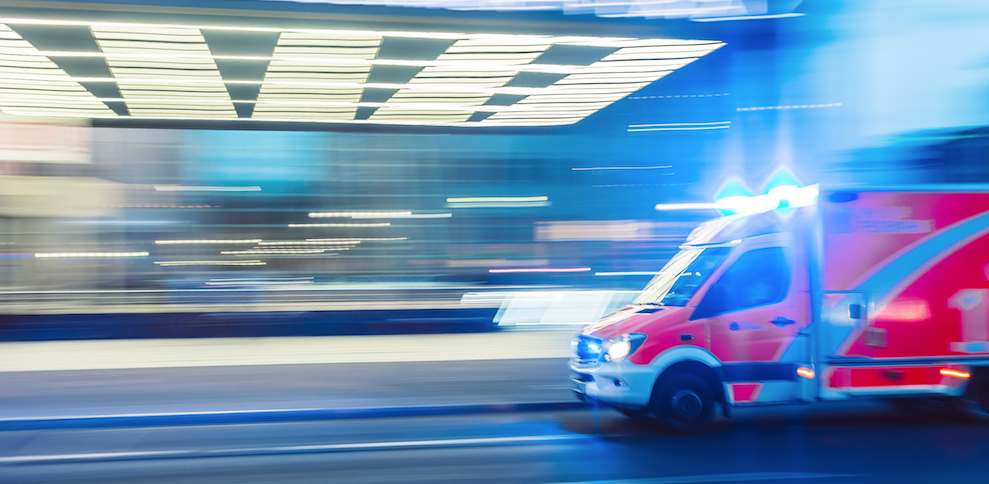 During the final year of their Paramedic Science (BSc Hons) course at Oxford Brookes University, students carry out a literature review and critical appraisal of a topic relevant to their future practice.  This blog presents the abstract of a literature review on 'the clinical value of pre-hospital point of care cardiac troponin assays in chest pain patients'.Other Paramedic topic blogs can be found here.
---
Background and Aim
The majority of patients presenting to the ambulance service with chest pain (CP) are transported to the emergency department (ED). However, few are subsequently diagnosed with a life-threatening cardiac pathology, leading to the speculation that this cohort could be managed more effectively by paramedics. Therefore, this literature review aims to investigate the clinical value of pre-hospital point of care cardiac troponin (POC-cTn) assays in CP patients.
Methods
A systematic literature review was conducted across various healthcare databases; PubMed Central, CINAHL, British Nursing Database and Journal of paramedic practice. Identified literature (n=217) was screened for relevance in accordance with explicit inclusion and exclusion criteria. Six papers were found for inclusion and critically appraised using the CASP tool. All six were deemed of adequate quality for incorporation in the thematic analysis.
Results and Discussion
The six studies included one randomised control trial (RCT) and five prospective cohort studies. The thematic analysis identified five themes: acute myocardial infarction (AMI) identification, risk stratification, field triage, accuracy and novel biomarkers. Themes and the interrelationships between themes were discussed in light of UK paramedic practice, relevant literature and current policies. It was found that POC-cTn's potential to identify and risk stratify suspected AMI patients, could improve field triage by paramedics to primary care or cardiac care units (CCU) respectively. However, doubts over the accuracy of pre-hospital POC-cTn emerged, resulting in an increased attention for novel biomarkers; copeptin and cMyc (cardiac myosin‐binding protein). The rapid kinetic profiles of these novel biomarkers means they could be the pre-hospital bio-makers of choice.
Conclusion
The clinical value of biomarkers to assist paramedics in the assessment and management of CP patients is currently underutilised. In light of the literature reviewed, practical and research recommendations have been formulated to improve the management of CP patients presenting to the ambulance service. With the emergence of contemporary research, pre-hospital biomarkers are expected to be a focus for future clinical development.
Tags: