Evidence-Based Medicine: An Oral History
Posted on 28th January 2014 by Nathan Collicott
Tutorials and Fundamentals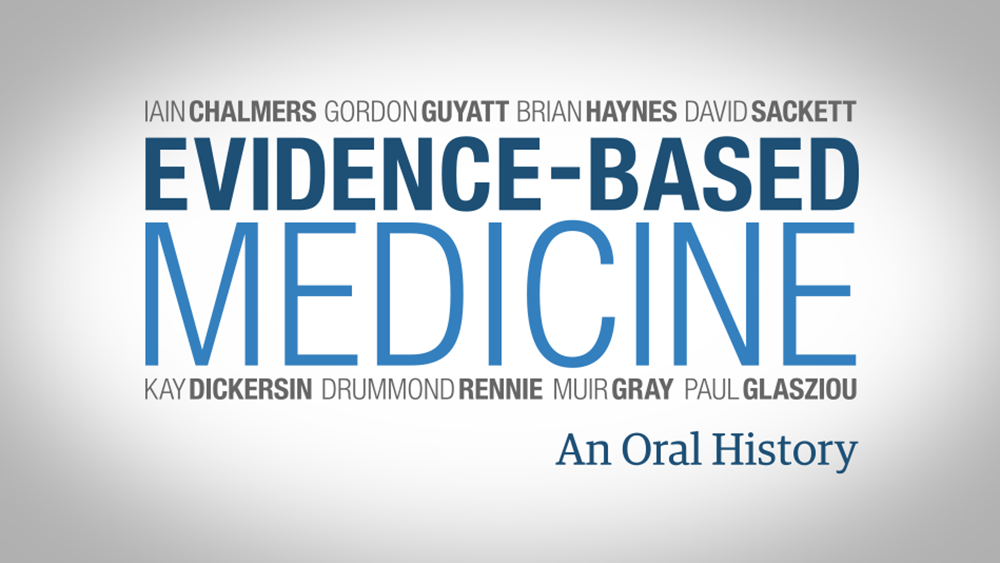 This video, produced by a collaboration between The BMJ and JAMA, takes the form of a panel discussion involving some of the individuals most associated with the origins of the Evidence-Based Medicine (EBM) movement, including Iain Chalmers, Gordon Guyatt, Brian Haynes, David Sackett, Kay Dickersin, Drummond Rennie, Muir Gray and Paul Glasziou.
To a contemporary student discovering an interest in EBM, it may be somewhat of a surprise to learn that the phrase itself was only coined in 1992 (by one of the panellists, Gordon Guyatt), although techniques that we would recognise as integral to EBM pre-date this considerably. Richard Smith guides this informative and interesting discussion from these early beginnings, through initial critiques of the concept to discuss the panellists' hopes for the future as well as the challenges facing the continued integration of EBM into everyday practice.
The feature video, at 45 minutes, is perfectly proportioned for a lunch break, or in my case, a very rainy Sunday afternoon! This video would appeal to anyone interested in EBM, simply for the narrative history, complete with a several amusing anecdotes. However, as a student and future clinician (hopefully), I found the discussion concerning the future direction of EBM and obstacles to be overcome particularly engaging and inspirational.
For those with additional free time, there are excellent extended interviews with several of the contributors.
Tags: