The Placebo Effect
Posted on 6th August 2014 by Danny Minkow
Tutorials and Fundamentals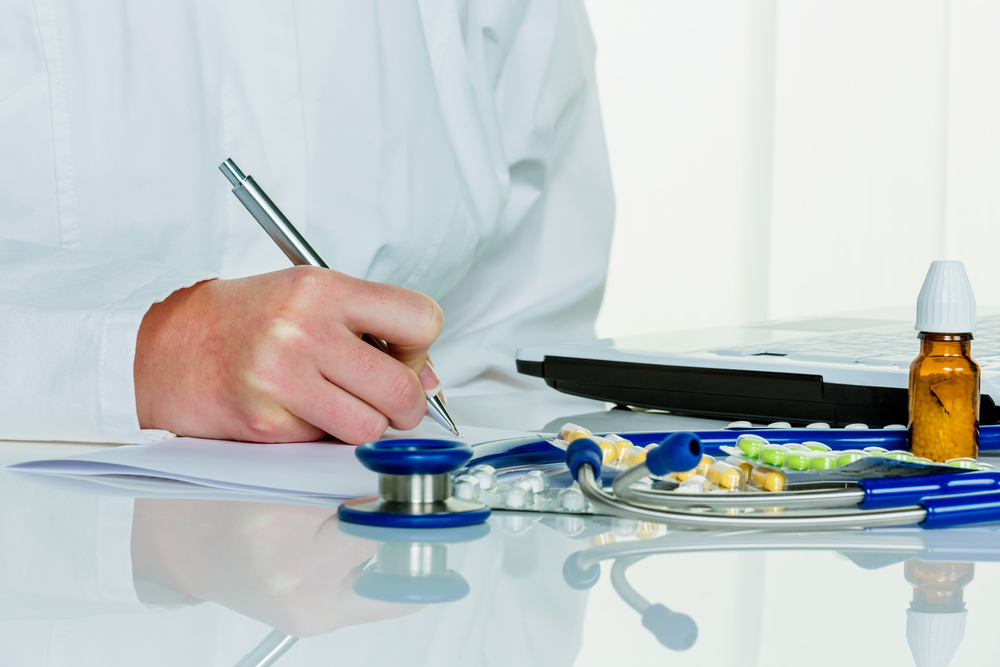 What is a Placebo?
A placebo is a fake or sham treatment specifically designed without any active element.  A placebo can be given in the form of a pill, injection, or even surgery. The classic example of a placebo is the sugar pill. Placebos are given to convince patients into thinking they are getting the real treatment.
What is the Placebo Effect?
The Placebo Effect is when a patient's condition seems to improve after receiving a fake treatment.  This appears to work due to a combination of how the intervention is administered and/or the expectations the patent might have of the treatment itself.
For example, if a patient receives a fake pain medication in a healing environment and the healthcare provider tells the patient that they are receiving a powerful pain treatment, many patients would report positive results.  In this case the healthcare provider's verbalization, actions of prescribing something to the patient, and even the setting inherently seem to have a healing effect. These action which some might call medical rituals, theatrics, and even just the mystery surrounding a treatment can have an effect on some conditions.
A recent study led by Ted Kaptchuk, a Harvard researcher of the Placebo Effect, attempted to tease out the effect medical ritual itself might have on pain.  He and his team compared two different placebos against each other. They found that the placebo with more ritual (sham acupuncture) was more effective for pain than placebo pills.
However, Kaptchuk suggests that you can't simply "think yourself better." He says that "Sham treatment(s) won't shrink tumours or cure viruses". Still, some researchers have found that placebo treatments can stimulate real physiological responses, from changes in heart rate and blood pressure to chemical activity in the brain, in cases involving pain, depression, anxiety, fatigue, and even some symptoms of Parkinson's. So the Placebo Effect seems to be a psychological phenomenon that manifests as healing potential.  Other researchers have questioned the extent of the Placebo Effect on anything other than subjective patient reported outcomes.
Overall, placebos have shown to have the most effect on subjective outcomes such as patient-reported pain.  Interestingly, there is also evidence suggesting that the Placebo Effect may even occur in animals as well.
How are Placebos used in Clinical Trials?
 Placebos are frequently used during medical research to help isolate the true effect of an intervention being tested. The group receiving the Placebos is usually referred to as the control group.The use of Placebos raises ethical concerns since the practitioner or researcher knows that the intervention is fake, but implies or even tells the patient outright that that the treatment is real. This is dishonest and undermines the healthcare provider's trustworthiness.  
The medical research community is governed by ethical principles called the Declaration of Helsinki.  These principles set ethical guidelines for medical research. It includes parameters for the ethical use of Placebos in research.  The recently update version of the Declaration of Helsinki says that Placebos may be used in research only when there isn't another effective option that could be used as a comparison.
How are Placebos used in practice?
Researchers have suggested that an ethical way of harnessing the placebo effect when treating patients is by creating a caring, safe, healing, environment that is conducive to help patients feel better. This can be used synergistically with other treatments and, of course, should be done without deception.
Link:

https://www.youtube.com/watch?v=wsFTgirKXHk
References:
Hróbjartsson, A., & Gøtzsche, P. C. (1996). Placebo interventions for all clinical conditions. In Cochrane Database of Systematic Reviews. John Wiley & Sons, Ltd. Retrieved from http://onlinelibrary.wiley.com/doi/10.1002/14651858.CD003974.pub3/abstract
Feinberg, C .Ted Kaptchuk of Harvard Medical School studies placebos | Harvard Magazine Jan-Feb 2013. Retrieved August 4, 2014, from http://harvardmagazine.com/2013/01/the-placebo-phenomenon
Kaptchuk, T. J., Stason, W. B., Davis, R. B., Legedza, A. R. T., Schnyer, R. N., Kerr, C. E., … Goldman, R. H. (2006). Sham device v inert pill: randomized controlled trial of two placebo treatments. BMJ, 332(7538), 391–397. doi:10.1136/bmj.38726.603310.55
Muñana, K. r., Zhang, D., & Patterson, E. e. (2010). Placebo Effect in Canine Epilepsy Trials. Journal of Veterinary Internal Medicine, 24(1), 166–170. doi:10.1111/j.1939-1676.2009.0407.x
World Medical Association. (2013). World medical association declaration of helsinki: Ethical principles for medical research involving human subjects. JAMA, 310(20), 2191–2194. doi:10.1001/jama.2013.281053
Tags: