Rinse and repeat: fluoride mouthrinses can prevent tooth decay in children
Posted on 4th August 2016 by Liv Chapman
Evidence Reviews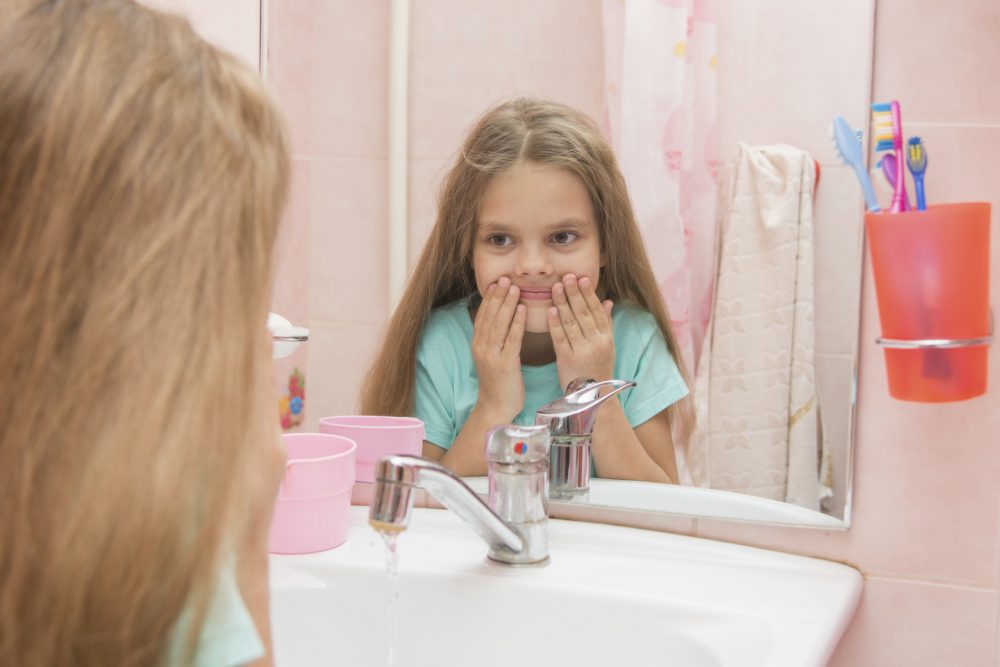 This blog was originally published on Evidently Cochrane.
Something I remember from being little was the pink sparkly toothpaste I got in my Christmas stocking each year. Since then, dental products that are in a shiny package or are a fun colour just lure me in! I'm happy to say that I have zero experience of tooth decay and lots of experience as a user of dental products. But while some children may not be quite so enthusiastic, if using a mouthwash could prevent their teeth from decaying, I imagine that parents and dentists alike would pretty happy about that! So would those funding healthcare, as a huge amount of time and money is spent on treating or replacing rotten teeth.
Preventing tooth decay is a priority
No wonder that a Cochrane review looking at whether using fluoride mouthrinses can prevent tooth decay in children has been identified as a really important one that needs to be updated as a priority. The latest version of the review has just been published.
I didn't get far into reading it before I had to go and check whether my mouthrinse contains fluoride; to my surprise, it doesn't! I'm a little embarrassed that I wasn't aware of that fact (but my toothpaste is definitely a triclosan/copolymer-containing fluoride toothpaste, as Cochrane has found evidence in favour of that, as you can read here).
Back to the mouthrinse review and I've now learned that these are not a new product and in fact were popular in the 1970s and '80s, often used in schools to prevent tooth decay. As levels of tooth decay decreased so did this approach to prevention, although there is variation between different countries. In the UK, you can get fluoride mouthrinses from your dentist or off the shelf.
So do fluoride mouthrinses work and are they safe?
The review includes 37 studies with over 15,000 six to 14 year olds, comparing fluoride mouthrinses with placebo rinses (containing no active ingredient) or no treatment. They looked at the preventive effect of fluoride rinses on caries (decay) in permanent teeth. All of the studies assessed supervised use of the rinses in school and just two also looked at their use at home. Children mostly used a sodium fluoride solution at 230 parts per million of fluoride (ppm F) daily, or a more concentrated solution of 900 ppm F weekly or fortnightly, swilling for a couple of minutes then spitting out. They were assessed for two to three years.
So that's what was done. When it comes to what the evidence tells us, there's some good news and, well, some not so great news.
The good news
Supervised use of fluoride mouthrinses probably leads to a large reduction in decayed, missing and filled permanent tooth surfaces and decayed, missing and filled permanent teeth (around 27% and 23% respectively) in this age group.
The reviewer authors have looked at how reliable this evidence is and found it to be of moderate quality – they are "moderately confident in the size of the effect".
So far, so good.
But we still have questions about fluoride mouthrinses
What's not quite so good is that there are still some questions that the research doesn't answer. Also, I want to know why the studies are so old! There was only one study to add in this updated version of the review and even that was done over ten years ago. Most come from the 1960s and '70s, which is practically the Dark Ages. You didn't even have the Internet!
A serious point about this is whether the research is irrelevant in 2016, as we have a level of access to fluoridated products that wasn't the case in the days of flowery trousers, The Beatles on vinyl and near-universal tooth decay! The reviewer authors do discuss this (not the flowery trousers part). It could be important to know about the children's baseline level of fluoride exposure, but this wasn't always reported and the reviewer authors had to make assumptions based on the date and location of the studies; not ideal. However, the eight studies from the '80s and '90s "show no evidence of smaller treatment effects" and the reviewer authors say that the benefit is "likely to be present even if children use fluoride toothpaste or live in water-fluoridated areas". Ok, so that's also good.
It looks like fluoride mouthrinses work, but are they safe?
Finally, we don't know how acceptable using the rinses was to the children – and maybe to the adults who had to supervise them, and we can't be certain that the results apply to children using them other than in supervised school settings, but they may well do.
Because of the risk of swallowing, manufacturers don't recommend the use of fluoride rinses for children under six. Fluoride products can have unwanted effects, like staining teeth or causing allergic reactions, but the studies don't often tell us whether this happened. There's another Cochrane review here about fluoride products and the risk of fluorosis.
What next?
So using fluoride mouthrinses for children aged at least six sounds like a pretty good idea. The reviewer authors say future research should try to answer the questions about acceptability and side effects, and compare fluoride rinses with each other and with other measures for preventing tooth decay.
Tags: