Providing Care to Victims of Human Trafficking
Posted on 10th March 2017 by Taylor Vracar
Evidence Reviews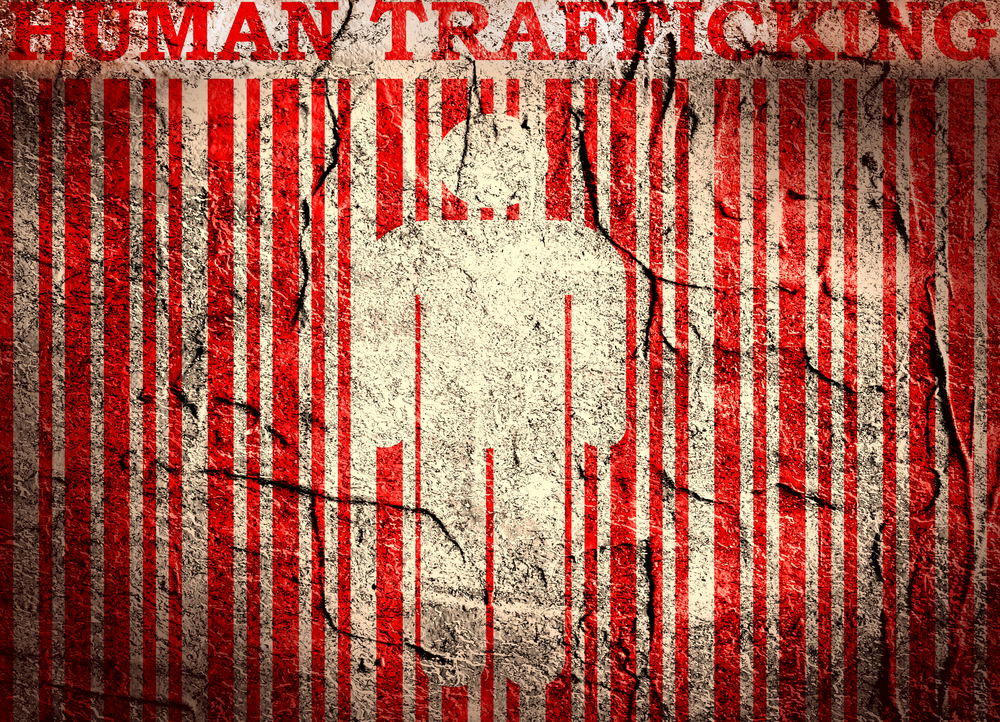 This is a summary of a qualitative study exploring the experiences of mental health professionals who provide care to victims of human trafficking.
Introduction
Human trafficking is a crime which involves the recruitment of people for exploitation through coercion, threat, or deception. Hundreds of thousands of people fall victim to this crime, and every year, thousands are being forced into labor, sex work, criminality, and domestic servitude. Among survivors of human trafficking, the research shows a high prevalence of PTSD, depression, and anxiety (e.g. Oram, 2012). Therefore, it is necessary to provide access to mental heath services and support systems for these victims. Research shows that health professionals are, indeed, caring for survivors of this crime, although sometimes unknowingly, and that mental health professionals can lack confidence in responding appropriately to these victims (e.g. Ross, 2015).
Methods
This was a qualitative study of electronic health records of trafficked people in contact with secondary mental health services in an area of London. The electronic health records of over 200,000 adults and children in contact with secondary mental health services in South London were searched to identify potential victims of trafficking. Examples of search terms used included: 'sex slavery', 'trafficking', and 'forced labour'. Patients were classified as victims if their free text clinical notes indicated they may have been trafficked. Thematic analysis was then used to explore the challenges experienced in responding to these patients' mental health needs, as reported by the mental health professionals.
The following is an excerpt from the health records of a patient who had been classified as a victim:
"[He] told her which stop to get off at, and gave her a photo of her Uncle, whom she'd never met and told her when she saw him she should run up to him and hug him and say "Uncle" … (this sounds very concerning and I will discuss with social worker re possibility of trafficking.)"
Results
After analyzing the notes of 130 trafficked patients, several themes were identified. These relate to the key challenges faced by the healthcare professionals when supporting victims of trafficking:
social and legal instability (e.g. unstable immigration status or the patients being difficult to contact).
availability of services (e.g. long waiting lists for therapy or funding cuts to charitable services)
inter-agency working (e.g the complexity of the migration system)
patients' lack of engagement (e.g. patients declining therapy or not attending appointments)
difficulties ascertaining history (e.g. an unwillingness to disclose trauma)
Limitations
The type and level of detail that the professionals recorded about the patients varied, so some patients who should have been classified as "trafficked" were not.
This study was performed in an inner city setting, so findings may be different in other settings.
Take Home Message
In order to ensure that the mental health needs of human trafficking victims are met, it is imperative to train healthcare workers to increase their awareness and understanding of the needs of these individuals. They need to be on the lookout for signs and symptoms of trafficking, because this is not uncommon among the patients they will see. Healthcare workers should be encouraged to seek counsel on how best to respond to victims and how to remove barriers to effective support. Healthcare professionals also need greater knowledge of the support options available to victims, so they are able to appropriately provide victims with resources or signpost victims to additional support.
References
Domoney J, Howard LM, Abas M, Broadment M, Oram S. (2015). Mental health service responses to human trafficking: a qualitative study of professionals' experiences of providing care. BMC Psychiatry. 15:289. doi: 10.1186/s12888-015-0679-3
Oram S, Stöckl H, Busza J, Howard LM, Zimmerman C. Prevalence and risk of violence and the physical, mental, and sexual health problems associated with human trafficking: systematic review. PLoS Med. 2012;9(5):e1001224. doi: 10.1371/journal.pmed.1001224
Ross C, Dimitrova S, Howard LM, Dewey M, Zimmerman C, Oram S. Human trafficking and health: a cross-sectional survey of NHS professionals' contact with victims of human trafficking. 2015. doi:10.1136/bmjopen-2015-008682
Tags: