My exciting 4 weeks at Cochrane UK
Posted on 20th March 2017 by Georgia Richards
News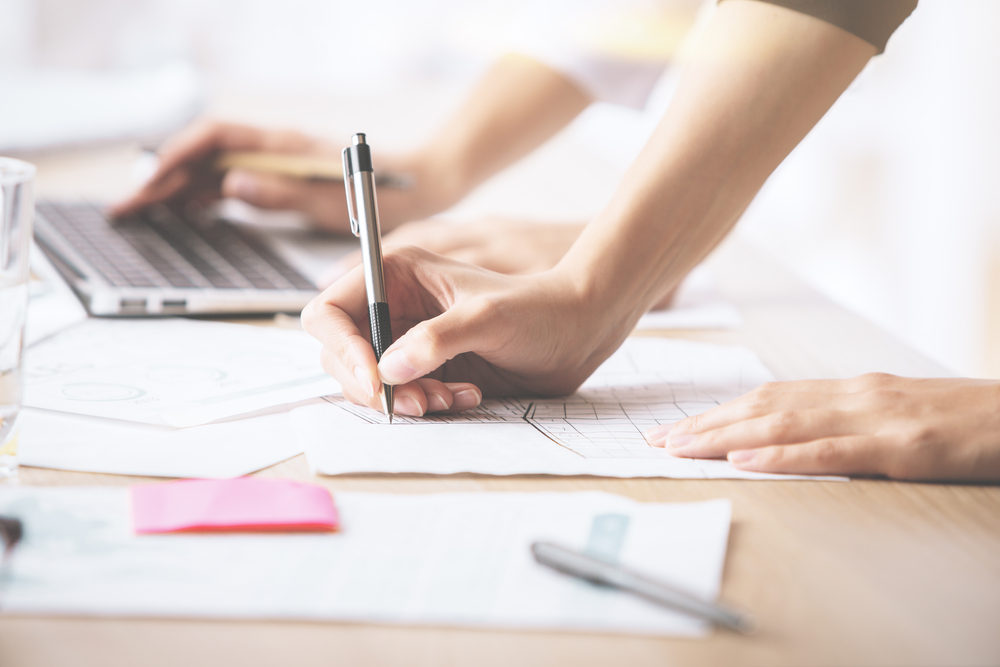 I'm Georgia, an early career medical researcher from Brisbane, Australia. I spent 4 weeks at Cochrane UK to learn more about evidence-based healthcare and systematic reviews. I was fortunate enough to make this visit after receiving the 2016 Women of the Future Award – Judges Choice Winner, funded by the Australian Women's Weekly and Qantas. Here's what you can learn if you visit Cochrane UK:
Evidence-Based Healthcare (EBH)
After completing a BSc in Biomedical Science and Honours in Pharmacology (similar to a Masters by research in the UK), I was very focused on the need to incorporate 'evidence' into practice and research translation. However, in becoming more familiar with the work of Cochrane UK, I now better understand the significant role of clinicians' expertise in conjunction with the patient's individual values and circumstances.
The significant role of research dissemination at Cochrane UK
I was fortunate enough to attend the weekly Monday meeting where we discussed the Cochrane Reviews which had just been published as well as upcoming reviews awaiting publication. Each member of the Cochrane UK team has a specific role to ensure the most current evidence is disseminated to relevant interest groups via blogs and social media. The team is incredibly diverse with an array of skills spanning clinical experience, academia, research and social media skills! Learning how to blog is a wonderful skill and is becoming the way of the future. Cochrane is the place to learn how to blog!
Why we need to be VERY cautious about some…(or even most) evidence!
As a student, I was taught to focus on the journal name and/or impact factor of the journal to find good quality evidence when completing assessments such as writing a scientific report. However, my experience at Cochrane UK has totally transformed this perception. There is so much more to consider when understanding what constitutes 'high-quality' evidence. I am forever grateful for this experience and hope many others can experience this well-needed change in perception for science and medical research.
The culture and history of Oxford
It was a dream come true to visit Oxford! Despite giving up the beach, Christmas and hot summer days at home, it was a refreshing and very new experience (the weather was certainly not as bad as I was told to expect!). I would run around the stunning University Parks, a green oasis slightly northeast of the city centre, and there is an abundance of delightful cafés where people get coffee and perch themselves for hours on end with their eyes glued to a laptop or book (I rarely see anyone read a book in Australia these days, but books are everywhere in Oxford!). During my stay, I qualified for a Bodleian Library visiting card so I attempted to explore the array of beautiful, historic libraries that the University of Oxford has to offer. There is always something happening in Oxford; I attended a fantastic conference called, 'Hellish decisions in healthcare 2017' and numerous remarkable seminars throughout my stay. I was introduced to world-leaders in evidence-based healthcare such as Sir Iain Chalmers, Sir Muir Gray and Professor Carl Heneghan. They are truly inspiring in their own individual ways and have a wealth of knowledge that they want to share with you. There is nowhere else like it in the world – it's an incredible place!
Last, put not least, I had applied for a DPhil in Primary Health Care within the Centre for Evidence Based Medicine during my stay and was short-listed for an interview. Rather than being on Skype like other international applicants, I did my interview face-to-face during my last week at Cochrane UK. I can assure you that my 4-week experience here gave me the added confidence, knowledge and skills that resulted in my successful DPhil application. I will thus be returning to Oxford in September 2017 to begin my DPhil in the Nuffield Department of Primary Care Health Sciences. I am looking forward to coming back to this wonderful place!
If you are interested in spending time at Cochrane UK, please send your CV and cover letter to Emma Plugge: emma.plugge@cochrane.nhs.uk outlining why you are interested, what you would like to get out of your time and any projects you might like to get involved with.
Tags: