Deutsche Übersetzungen der Informed Health Choices (IHC) Schlüsselkonzepte
Posted on 4th July 2018 by Physiotherapy Students, hochschule 21, Buxtehude, Germany
Tutorials and Fundamentals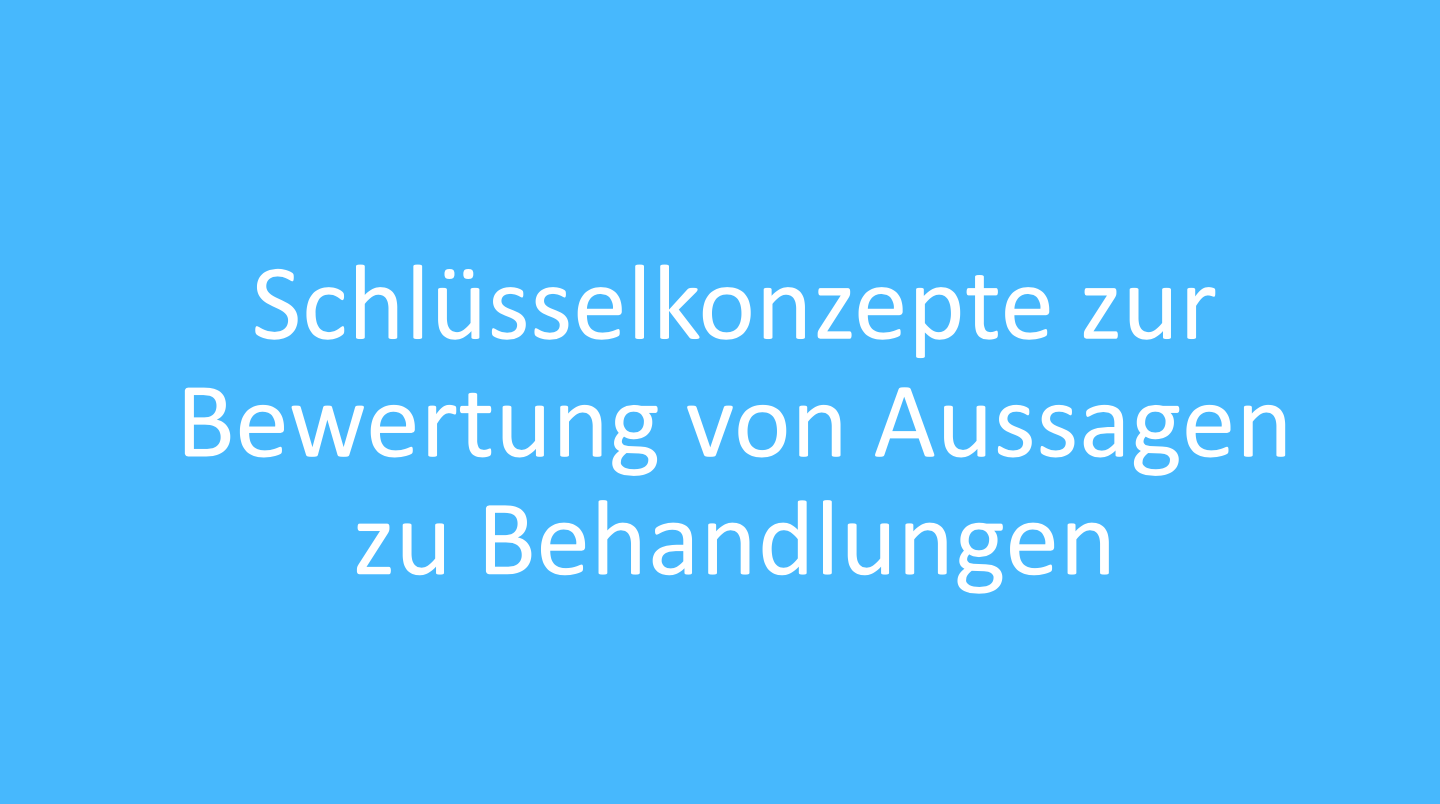 We are delighted to introduce the German translations of the Informed Health Choices (IHC) 'Key Concepts' videos! Thanks to a group of 4th year Physiotherapy students from hochschule 21 (Buxtehude, Germany), led by Dr Cordula Braun, the 36 Key Concepts that people may need to understand to assess treatment claims will be accessible to more people.
You can find more information below and on the blog Wissen Was Wirkt.
Click here to access all of the translated videos.
---
Als wir, sieben Studierende des Studiengangs BSc Physiotherapie an der hochschule 21, Buxtehude, Deutschland, von der Blogserie von Students4BestEvidence zu den 36 Key Concepts (deutsch: Schlüsselkonzepte) aus dem Informed Health Choices (IHC) Projekt (http://www.informedhealthchoices.org/) hörten und die zu ihnen erstellten 'gelben Videos' sahen, war uns klar: dieses Projekt wollen wir unterstützen! Als unsere Dozentin Dr. Cordula Braun vorschlug, die Videotexte im Rahmen eines Projektmoduls im Abschlussjahr zu übersetzen und deutsche Versionen von ihnen anzufertigen waren wir sofort dabei. Wir haben dieses Projekt, bei dem uns die Cochrane Deutschland Stiftung unterstützt hat, kürzlich abgeschlossen und freuen uns sehr, alle 36 Videos nun auf Deutsch – und in blau! – präsentieren zu können.
Wir würden uns sehr freuen, wenn die Videos breit genutzt werden und hoffen, dass die die IHC Schlüsselkonzepte so viele Menschen wie möglich erreichen werden – denn: gute Gesundheit bedarf guter Entscheidungen…!
Die IHC Schlüsselkonzepte 1.1 – 1.12 Videos: Erkennen, ob eine Aussage auf einer zuverlässigen oder unzuverlässigen Grundlage beruht
Die IHC Schlüsselkonzepte 2.1 – 2.18 Videos: Verstehen, ob ein Behandlungsvergleich fair und zuverlässig ist
Die IHC Schlüsselkonzepte 3.1 – 3.6 Videos: Informierte Entscheidungen treffen
Vinzenz Becker-Mosen, Alina Brand, Christian Diepold, Thomas Kleinophorst, Nikolas Mallwitz, Vivien Aline Reimers, Jonas Wagener und Cordula Braun.
Informationen zum IHC Projekt und den Videos gibt es in diesem Blogbeitrag von Wissen Was Wirkt.
Die untenstehende Info-Box gibt einen Überblick über die 36 Schlüsselkonzepte. Zur deutschen Übersetzung des Glossars zu den Schlüsselkonzepten geht es hier: Glossar: Schlüsselkonzepte der Informierten Entscheidungsfindung zu Gesundheitsfragen (IHC Key Concepts)
Tags: