Acne Vulgaris and Oral Isotretinoin
Posted on 11th September 2020 by Tessa Li Chyin Lim
Evidence Reviews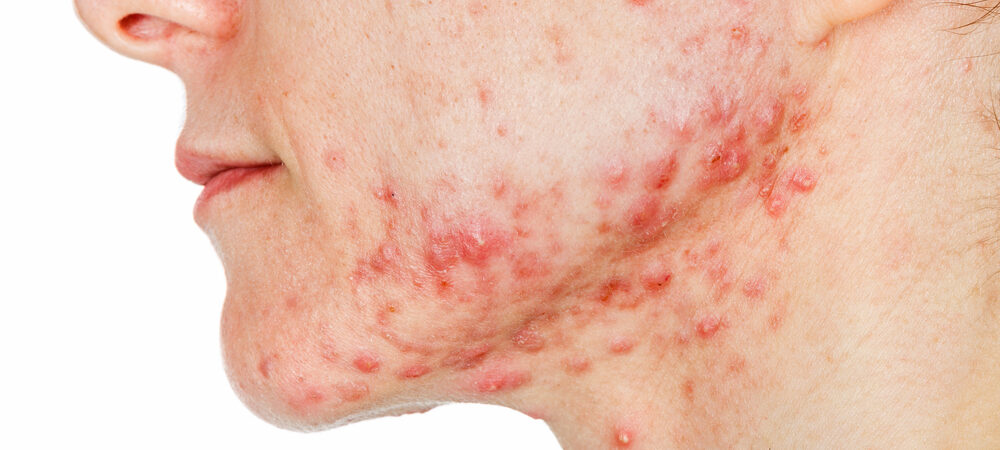 In this blog post, I will provide my own summary of a 2018 Cochrane Systematic Review "Oral isotretinoin for acne".
Introduction
Acne vulgaris is a dermatological condition which affects the pilosebaceous unit. Anyone can have acne. However, acne most commonly affects people from the age of 12 to 24. Non-inflammatory acne lesions consist of open or closed comedones whereas the inflammatory acne lesions consist of papules, pustules, nodules or cysts. Some of the risk factors of acne include genetic factors, endocrine diseases and increased sebum production. Acne is normally a clinical diagnosis, however, hormonal evaluation and bacterial culture can also be carried out. People with acne can have skin tenderness or systemic complaints (1). The physical lesions can bring a lot of psychological impacts, for example, anxiety, depression and reduced self-esteem (2).
Management of Acne Vulgaris
According to UpToDate (a clinical support resource), the treatment of acne vulgaris will depend on the severity of the condition. The first-line treatment for mild acne vulgaris is benzoyl peroxide (BP) or topical combination therapy. It can also be a topical combination therapy which is either a combination of 'BP and topical antibiotic', or 'BP and topical retinoid', or 'BP, topical retinoid and topical antibiotics'. For moderate acne vulgaris, the first-line treatment would either be a topical combination therapy, or 'BP, oral antibiotic and topical retinoid', or 'oral antibiotic, topical retinoid, topical antibiotic and BP'. For severe acne vulgaris, the treatment of choice is oral isotretinoin, or 'oral antibiotic with topical combination therapy' (2).
How effective is oral isotretinoin in treating acne?
The authors of this Cochrane review included 31 randomized controlled trials (RCTs) which involved 3836 dermatology outpatients. The number of male participants was twice the number of female, and all were between 12 and 55 years old. Participants had mild to severe acne. The main results reported from the data analysis were "the comparison of oral isotretinoin with oral antibiotics plus topical agents" and the "different doses or therapeutic regimens of oral isotretinoin".
Three studies, involving 400 participants with moderate to severe acne, assessed the outcomes after 20 to 24 weeks of short-term therapy. This showed no evidence that isotretinoin reduces the number of inflammatory lesions more than antibiotics (RR 1.01, 95% CI 0.96-1.06). There was, however, one adverse effect (Stevens-Johnson syndrome) in the group which took isotretinoin (RR 3.00, 95% CI 0.12-72.98).
Two studies involving 351 participants found that isotretinoin may slightly improve acne severity by 15% (RR 1.15, 95% CI 1.00-1.32) but may also increase the risk of getting side effects (less serious) by 67% (RR 1.67, 95% CI 1.42-1.98). Examples of side effects include nausea, vomiting and dry lips.
Due to heterogeneity in some of the studies, the authors were unable to do a meta-analysis on some of the dose comparisons. Due to the limited number of trials in the meta-analyses, the authors are unable to perform a sensitivity analysis to exclude the trials with low and moderate risk. Hence, it is impossible to come to a definitive conclusion regarding the frequencies of less serious side effects. Instead of meta-analysis, the authors analyzed the studies separately. The studies were then presented using a narrative approach.
Clinical Practice and Future Research
Due to study limitations and limited data, there is low- to very low-quality of evidence for the key outcomes. Further studies comparing oral isotretinoin with other pharmacological or non-pharmacological interventions would be valuable guidance for future clinical practice. 
Tags: