Digital medication adherence systems: the technology-driven future of healthcare
Posted on 18th January 2023 by Jehath Syed
Evidence Reviews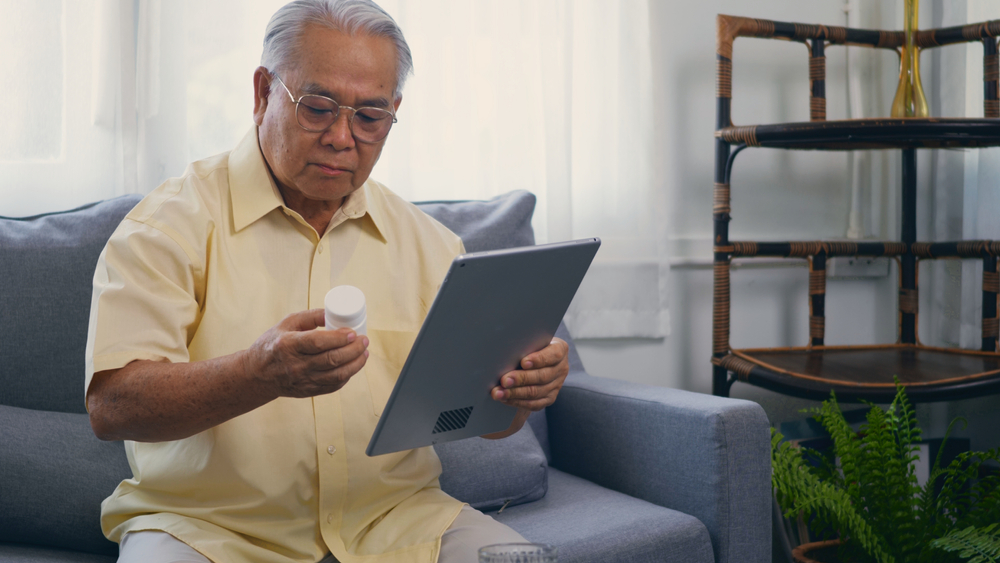 Background
The World Health Organization (WHO) defines adherence as:
the extent to which a person's behaviour – taking medication, following a diet, and/or executing lifestyle changes – corresponds with agreed recommendations from a health care provider.
A combination of personalized medicine with medication adherence management is one approach which can be used to optimise medication use.
With poor and suboptimal adherence behaviour of patients to their medication regimen, they tend to experience less beneficial health outcomes. In turn, this can lead to harmful overdoses and polypharmacy due to unnecessary escalation of dose and the addition of newer drugs to the regimen.
Engagement and active support for patients has been shown to improve their adherence behaviour, which has been associated with improved clinical benefits and health-related quality of life. This also leads to improvement in the efficiency of healthcare systems.
Therefore, adherence management should be a part of personalized medicine for achieving complete benefits.
Despite previous efforts by WHO, it was noted that various stakeholders, including healthcare professionals, were still inadequately informed about non-adherence and the availability of innovative technological solutions, with minimal collaborative efforts to push forward the evidence base and implementation concerning adherence. The European Network to Advance Best practices & technoLogy on medication adherencE (ENABLE) was launched to tackle these issues and fuel policy making in this regard.
ENABLE aims to:
Raise awareness of adherence-enhancing solutions
Foster knowledge on medication adherence
Accelerate clinical application of novel technologies
Work collaboratively towards economically viable policy and implementation of adherence enhancing technology
Digital solutions integrate technological platforms and healthcare services for improving information generation and communication for providing appropriate care and better coordination of services.
What are digital medication adherence systems?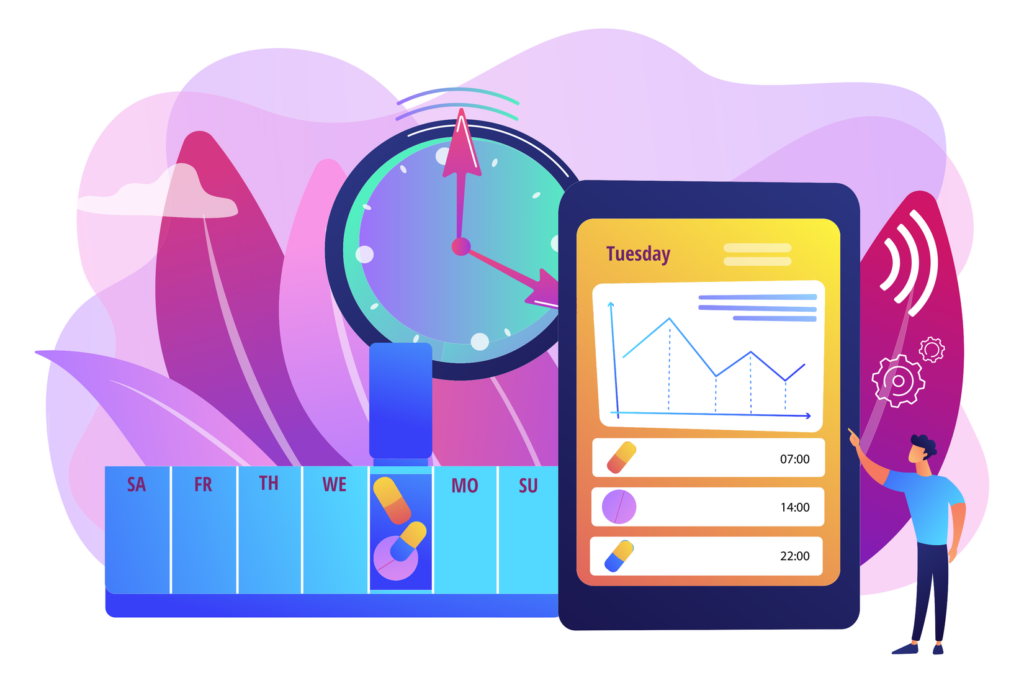 Digital medication adherence systems are technology-based solutions that help patients manage their medication regimens and improve their adherence to prescribed treatments. These systems typically involve the use of mobile apps, wearable devices, or other digital tools to track and monitor medication usage and medication adherence.  They can provide reminders and alerts and support communication between patients and healthcare providers. The goal of these systems is to improve patient outcomes by reducing the risk of medication-related errors and complications and to support patients in managing their chronic conditions more effectively.
Categories of digital medication adherence systems include:
Mobile apps that allow patients to set reminders for taking their medications, track their medication use, and communicate with their healthcare provider about their medication regimen
Wearable devices that monitor medication adherence and provide feedback to patients and healthcare providers
Electronic pill dispensers that automatically dispense medications at the prescribed times and alerts patients or caregivers when a dose is missed
Digital inhalers, audio, and vibration-based tracking devices
E-injection pens
Telemedicine platforms which allow patients to connect with their healthcare provider remotely and receive support and guidance on their medication regimen
Some examples of digital medication adherence systems:
PillPack – A medication delivery service that provides pre-sorted doses of medications in individual packets, delivered to customers
Mango Health – Mobile application that allows users to manage their medication regimen and track their health
Medisafe – Mobile application for medication reminders, tracking progress, and receiving alerts for potential drug interactions
MedSnap ID – Mobile application for drug information, reminders, tracking progress
AdhereTech – Smart pill bottle to help patients manage their medication regimen
MedMinder – Smart pill dispenser, track medication adherence and provide alerts
CareZone – Mobile application for medication regimen tracking, set reminders, important health information, symptom checker, directory of healthcare providers
Reminder Rosie – Medication management system that consists of a voice-enabled alarm clock and mobile application
MyMedSchedule – Medication management tool consisting of a mobile application and a physical planner. The application allows users to track their medication regimen, set reminders, and receive alerts about medication adherence
E-pill Medication Reminders – A system to help patients manage their medication regimen by reminding them to take their pills at the prescribed times
ScriptDrop – Mobile application that allows patients to track their medication deliveries, set up refill reminders, receive notifications when their medication is on its way
Pillboxie – Mobile application that allows patients to track their medication regimen, set reminders for taking pills, receive alerts about their medication adherence, and provide drug information
A short history of digital medication adherence systems
The use of digital medication adherence systems can be traced back to the early 1990s when electronic pill bottles with built-in alarms were developed to remind patients to take their medication. These early systems were limited in their functionality and were not widely adopted.
In the 2000s, advances in technology and the proliferation of smartphones and mobile health apps led to the development of more sophisticated digital medication adherence systems. These systems often included features such as medication reminders, dosage tracking, and the ability to connect with healthcare providers for support and guidance.
Over the past decade, the use of digital medication adherence systems has continued to grow, with an increasing number of healthcare providers and patients recognizing their benefits in improving medication adherence and overall health outcomes. Today, these systems are widely available and are often integrated with other health technologies, such as electronic medical records and remote monitoring devices.
Advantages of digital medication adherence systems
Improved medication adherence by reminding patients to take their medications on time and track adherence, helping to improve their overall health outcomes
Increased efficiency and cost-savings by streamlining the medication management process, reducing the need for manual intervention, prevent unnecessary hospitalizations and emergency department visits
Better communication with healthcare providers by providing real-time data on medication intake and adherence, allowing healthcare providers to monitor the patient's progress and modify their treatment plan accordingly
Enhanced patient engagement by providing patients with more information about their medications and help them to better understand their treatment plans, which can increase their engagement in their health care
Increased convenience by being accessible from any device with an internet connection, making it easier for patients to manage their medications
Disadvantages of digital medication adherence systems
High upfront costs: Implementing and maintaining a digital medication adherence system can be expensive, especially for small and medium-sized healthcare providers.
Limited accessibility: Digital systems may not be accessible to patients who lack access to technology or have limited digital literacy skills
Privacy and security concerns: Digital systems may store sensitive patient health information, which can be vulnerable to data breaches and other security threats
Potential for errors and misuse: Digital systems can be susceptible to errors and misuse, which can lead to incorrect medication dosing or other adverse health effects.
Dependence on technology: Digital systems can create a reliance on technology, which can be disruptive if the system fails or experiences downtime.
Conclusion
Digital medication adherence systems can be an effective way to improve medication adherence and help patients better manage their health. These systems can be a valuable tool for improving health outcomes and the quality of life of patients.
Tags: