Tutorials and Fundamentals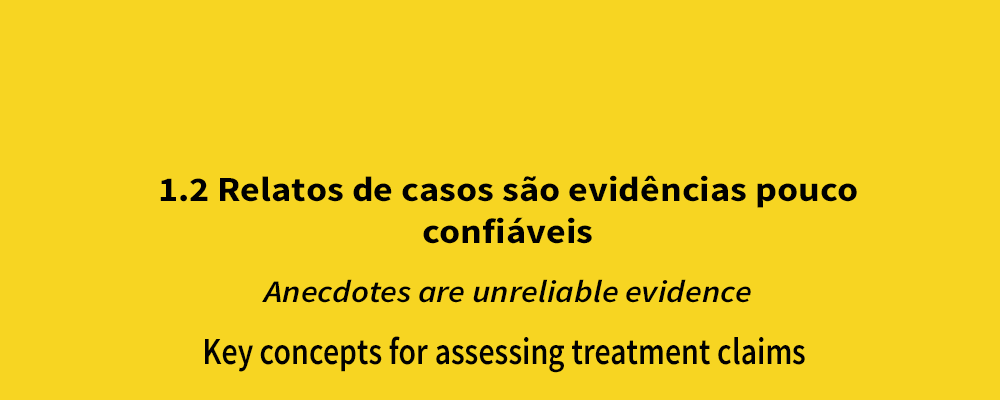 This is a Portuguese translation of the second in a series of 36 blogs explaining 36 Key Concepts we need to be able to understand to think critically about treatment claims. With thanks to Felipe Medauar and Cochrane Brazil for the translation.
This blog explains that claims about the effects of a treatment may be misleading if they are based on stories about how a treatment helped individual people, or if those stories attribute improvements to treatments that have not been assessed in systematic reviews of fair comparisons.