First-line medicines for hypertension: The good, the bad, the ugly… and the best
Posted on 28th January 2016 by Iván Murrieta Álvarez
Evidence Reviews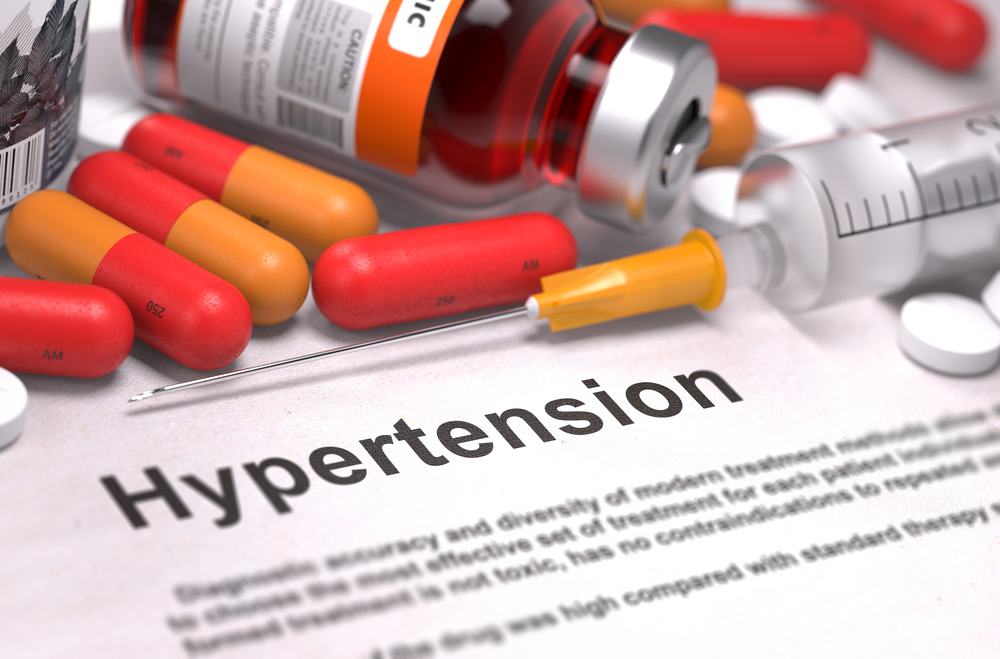 Introduction
Hypertension, among other chronic diseases, often requires long-term treatment and is associated with high costs for public health systems, due its high rate of complications such as myocardial infarction, metabolic syndrome, stroke, cognitive decline, chronic renal disease or even death. Hence, guidelines, quality standards, cost-effectiveness analysis, randomized controlled trials (RCT) and a vast quantity of research have been developed in order to achieve better care for all patients.
As research and evidence has been building, the list of drugs for hypertension has increased as well. That's why Cochrane Hypertension published a systematic review in which they compared the renin angiotensin system inhibition versus other pharmacological approaches in order to get an objective answer to the following question:
Are renin angiotensin system inhibitors better than other first-line drugs for hypertension?
A year has passed since "First-line drugs inhibiting the renin angiotensin system versus other first-line antihypertensive drug classes for hypertension"1 was published. This systematic review was conducted to answer if the presence of several outcomes such as myocardial infarction or stroke was different between the renin angiotensin system (RAS) inhibitors and the rest of the first line drugs for arterial hypertension (thiazides, calcium-channel blockers, beta-blockers). This study included 42 RCTs with 65,733 participants.
In order to address the outcomes of the interventions, the authors used the most common complications related to hypertension: death, stroke, myocardial infarction, heart failure and end-stage renal failure and assessed their relationship with every pharmacological class of drug included in the review.
The main results indicate that RAS inhibitors as first line are better than first line calcium channel blockers (CCBs) to reduce death or hospitalisations due to heart failure, however RAS inhibitors are worse at preventing stroke.
Moreover RAS inhibitors are just as good as CCBs to reduce the incidence of cardiovascular events and renal complications. In comparison with thiazides, RAS inhibitors increase the risk of death and hospital admissions for heart failure, stroke and chronic kidney disease.
When compared to beta-blockers, RAS inhibitors are better at preventing cardiovascular complications, stroke and death due to any cause. In addition they were similar at preventing complications such as heart failure, myocardial infarction and renal disease.
In summary, thiazides are better as a first-line treatment than RAS inhibitors because RAS inhibitors increase both heart failure and stroke compared to thiazides. This study also demonstrated the superiority of RAS inhibitors compared to CCB due to their reduction of heart failure, which also happens to be greater than the increase of stroke they produced. In addition the results suggest that RAS inhibitors are better first-line treatment than beta-blockers which confirms two past Cochrane reviews: "First line drugs for hypertension"2 and "Beta-blockers for hypertension"3 from 2009 and 2012 respectively.
Take home points
Thiazides are better than RAS inhibitors, they're stronger at preventing cardiovascular events, heart failure, and stroke.
RAS inhibitors are better at reducing heart failure deaths and hospitalisations compared to CCB, but worse at preventing stroke.
RAS inhibitors may be considerably better than beta-blockers, however, this review presented only low-quality evidence regarding RAS inhibitors vs beta-blockers.
The magnitude in blood pressure reduction doesn't really matter, what does matter is what class of anti-hypertensive is the patient taking.
References
Xue H, Lu Z, Tang WL, Pang LW, Wang GM, Wong GWK, Wright JM. First-line drugs inhibiting the renin angiotensin system versus other first-line antihypertensive drug classes for hypertension. Cochrane Database of Systematic Reviews 2015, Issue 1 [DOI: 10.1002/14651858.CD008170.pub2]. Available from: http://onlinelibrary.wiley.com/doi/10.1002/14651858.CD008170.pub2/abstract
Wright JM, Musini VM. First-line drugs for hypertension. Cochrane Database of Systematic Reviews 2009, Issue 3. [DOI:10.1002/14651858.CD.001841.pub2]. Available from: http://onlinelibrary.wiley.com/doi/10.1002/14651858.CD001841.pub2/abstract
Wiysonge CS, Bradley HA, Volmink J, Mayosi BM, Mbewu A, Opie LH. Beta-blockers for hypertension. Cochrane Database of Systematic Reviews 2012, Issue 11. [DOI: 10.1002/14651858.CD002003.pub4]. Available from: http://onlinelibrary.wiley.com/doi/10.1002/14651858.CD002003.pub4/abstract
Tags: