Why students from Latin America should join Students 4 Best Evidence
Posted on 28th June 2016 by Ana Castro
News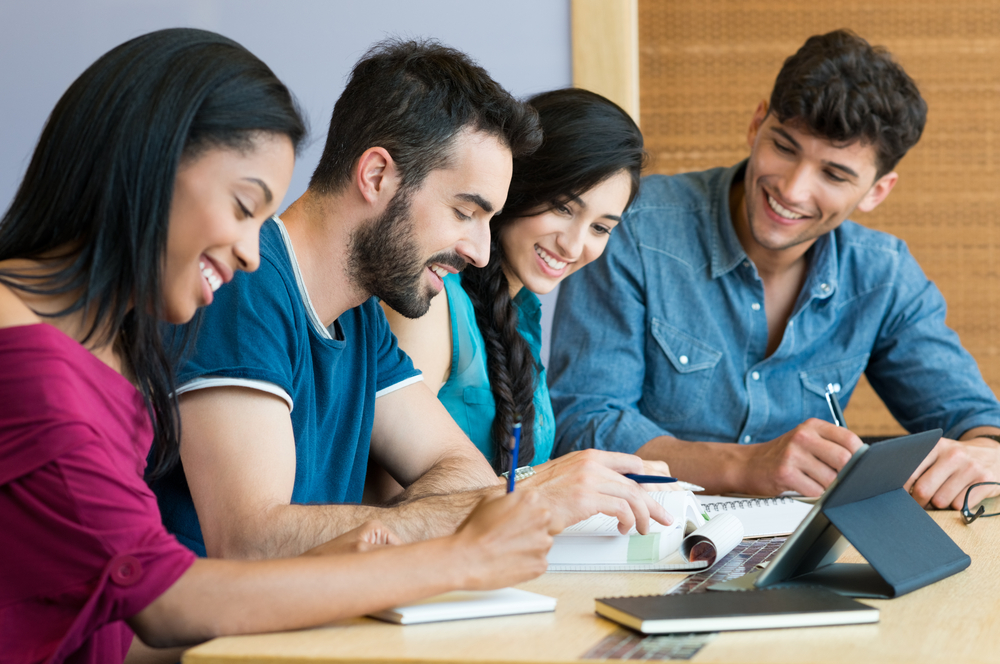 Students from Latin-America: This call is for you
Students 4 Best Evidence is a network promoting the understanding, and use of, evidence in healthcare decision-making. It's aimed at one the biggest groups interested in healthcare: students. It's for students of any age (from school-age to postgraduate level). Whatever you're studying, whether it's a healthcare-related subject (e.g. medicine, nursing, physiotherapy, psychology etc.) or not, you're welcome to join.
Currently, very few members of this network come from Latin America, but we want to change this. We want to give you a voice so you can blog about what you're passionate about and have the chance to talk with amazing students from the rest of the world. Let me tell you a bit about my experience.
My experience
My relationship with evidence started a while back, but not long enough ago. When I was studying physiotherapy back in Chile, we were not taught how to critically appraise evidence or how to judge the potential effect of bias on reported estimates of effect. We just had a very brief introduction to skills for searching for scientific articles, but that was it. I finished school in 2007. It wasn't until I started working that I realized that we didn't have much support from research for the interventions we were performing (at least I was told so). I couldn't believe that was true. I started taking formal training in evidence-based practice, first in Chile, and then, in England. I also worked for two universities (Universidad de Chile and Universidad del Desarrollo) in improving and incorporating evidence-based practice to our undergraduate curricula. (I developed a searching skills tutorial, too).
When I returned to my country, I taught many of my colleagues the principles I had learned. But teaching colleagues or undergraduates was not enough. We need to make students passionate about making responsible, well-informed decisions by using the best possible scientific evidence and combining it with their judgment and patients' values. Evidence-based decision-making is key in improving patients' treatment and in reducing inconsistency in the decisions clinicians make. I've found that two crucial elements for changing behavior are mentoring students and role modeling. Humans tend to follow the examples they see. Therefore, if lecturers, professors, and tutors don't understand and use research evidence on a daily basis, students don't see it as something relevant for their own practice. But you, as students, have the chance to start using evidence before it's too late!
You can get involved with Students 4 Best Evidence…
If you decide to participate by blogging about key research concepts, how to better understand evidence, or some recent developments and findings, you will become an agent of change. You will set an example for the rest of your classmates by getting involved in an international community and, once you graduate, by using this knowledge in your clinical practice. If you write frequently, spread the word about your blogs through social media, and promote yourself and Students 4 Best Evidence within your University, you could become the next champion who carries the flag of using research findings to make the best clinical decisions.
In the meantime, you'll meet students from around the world (online!) who have similar experiences to you. One thing that I've learned in all these years studying (I consider myself a professional student!) is that people tend to think reality in different countries differs greatly. But I would say that even when we're culturally diverse, our problems are often similar.
How do you benefit from joining Students 4 Best Evidence?
Here are some important benefits of joining Students for Best Evidence:
You get to practice your writing skills: Many of us are not used to writing blogs, or probably not that often in English. In this network, you will get a chance to express your ideas in a different language targeting a wide audience. You'll also learn from the edits and recommendations of a proof-reader and from your peers, who can comment and give feedback on your blogs.
Teaching or explaining a concept to other people is a great way to learn: Have you heard about the protégé effect? This is the idea that students make a greater effort to learn for someone they're teaching than for themselves. Some ideas about the beneficial effect of teaching others on the learning process come from the Roman Philosopher Seneca "Docendo discimus" (i.e. "by teaching, we learn"), but more recent studies have shown that students who teach someone learn more, give more accurate answers, and spend more time revising contents. Therefore, reviewing evidence or explaining research concepts to others could be a good way to study and test your own knowledge.
You'll get free access to Trip Premium, a medical search engine which gives you access to numerous research papers, enabling you to expand your knowledge and become more effective when searching for articles.
What should you do next?
Browse the Students 4 Best Evidence website to get some ideas about the types of blogs other students write. Register here or get in contact with Students 4 Best Evidence at general@students4bestevidence.net. Pick a topic (e.g. it could be a paper that you want to critically appraise, or you could explain a key concept in healthcare research), and start writing.
What are you waiting for?
Tags: