MiRoR: a Marie Sklodowska-Curie project on Methods in Research on Research
Posted on 26th May 2017 by Efstathia Gkioni
News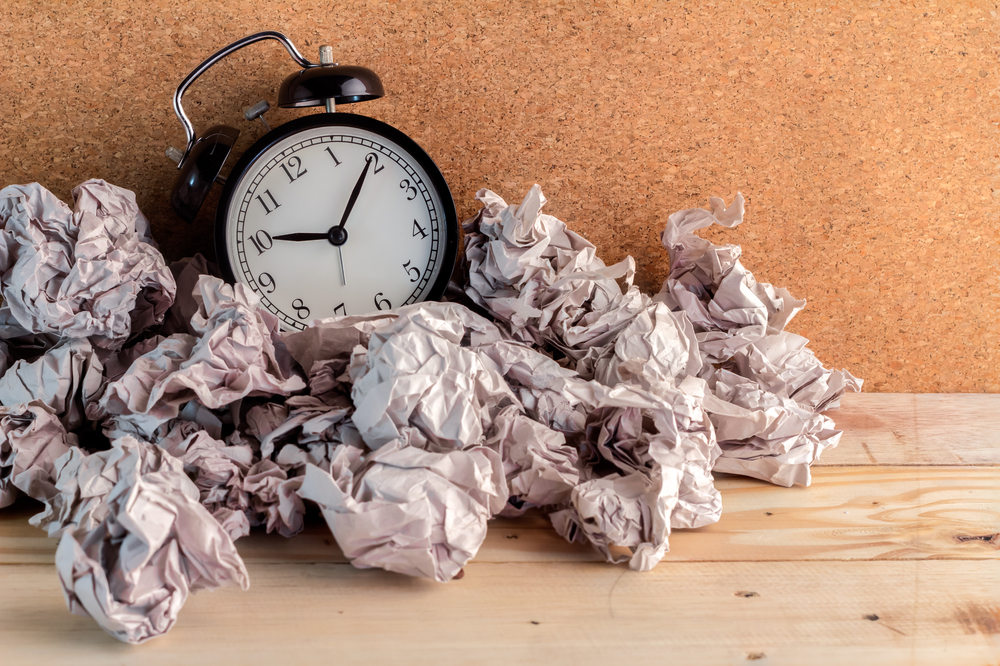 My first experience with clinical trials was in 2012 when I was volunteering for a non-profit company that has a long and very successful involvement in clinical trials. During my time there I realized I was fascinated by the field's crucial role in improving the quality of life for thousands of people worldwide and the amount of effort put into it by countless researchers globally. It truly amazed me. An invaluable experience that undoubtedly led me to apply for an MSc in Biostatistics and brought me one step closer to realising my dream.
Soon two years passed, and the moment I had completed my MSc I was on the hunt for a job, hopefully closely relevant to the field I was so passionate about. At first I scouted the local job market which sadly came up wanting. It soon became apparent that I should broaden my horizon. Luckily during my studies I became acquainted with a Marie Curie fellow who made known to me the existence of the fellowship and the amazing opportunities it provides. The application and subsequent interview was truly a fascinating process for me. Talking to people that were working on my favourite subject and making a difference in the world excited me and I could not help but look up to them even after this brief initial encounter. So when the offer was officially made I was overwhelmed with joy and could not stop thinking of the endless possibilities that lay ahead of me.
The MiRoR project and its aims
MiRoR project is an innovative and ambitious joint doctoral training programme funded by Marie Sklodowska-Curie Actions. Dedicated to Methods in Research on Research (MiROR) in the field of clinical research, this international consortium comprises 7 academic institutions, 6 non-academic partners, 4 academic partners and 15 Research Fellows.
"Research on Research", is an emerging new scientific discipline that aims to reduce waste in research and increase research value. Tens of billions of Euros are wasted each year on studies that are redundant, flawed in their design, never published or poorly reported. The public is the main victim of this waste and reducing waste and increasing value of research represents a major societal challenge.
The main aim is to create, in Europe, an innovative and ambitious multidisciplinary intersectoral joint doctoral training programme, dedicated to Methods in Research on Research (MiRoR) in the field of clinical research. The overarching aim is to train the future generations of top-level scientists in Research on Research and to develop creative solutions to transform clinical research practice and increase its value.
Research fellows
The MiRoR project brings together fifteen research fellows from thirteen different countries including Canada, Columbia, Denmark, Germany, Greece, Ireland, Italy, Kenya, Russia, Spain, Sweden, USA and Vietnam. Each of the fellows comes from a diverse and varied academic background having previously undertaken degrees in areas such as Epidemiology and Public Health, Statistics, Medicine, Biology, Computer Science, Maths, Economics and much more!
The fellows will now turn their interest to learning more and contributing to tackling waste in clinical research by undertaking individual research projects covering the areas of recruitment to clinical trials, reducing spin in reporting, estimation of an overall risk of bias in RCT, uptake of reporting guidelines, research of innovative medical tests, patient involvement in research, text mining for the systematic survey of diagnostic tests in literature and much more!
Being involved in such a multi-cultural and diverse consortium brings in itself an amazing learning opportunity, that speaks directly to the purpose of Marie Sklodowska-Curie Actions.
A great emphasis will be put on training students to go well beyond the state-of-the-art in their research, think differently and take advantage of the multidisciplinary expertise and intercultural diversity of the network. Moreover, individuals will be able to face future challenges in clinical research and find innovative solutions to face them by moving versatilely from research to action and converting knowledge and idea into a product. Ultimately the skills and abilities mentioned will create professional opportunities for the students and will allow them to be desirable candidates both in the public and private sector. 
Fellows' activities
The fellowship will allow the students to participate in at least two secondments (one academic and one-two partner institutions). During the three years period they will be given the opportunity to interview renowned professionals in clinical research fields, participate in collaborative research projects, attend relevant webinars and training events hosted every six months at different academic institutions and create presentations detailing their progress every six months with the supervision of the Work Package Group. Other activities include the MiRoR journal club, where two research fellows discuss a recently published journal article with the aim to translate the debate into a letter to the Editor. Finally the MiRoR newsletter and the MiRoR ambassador are two of the main actions that keep the public up to date with the progress of the project and its fellows.
To date, I feel really lucky to be part of this program. The collaboration with those who are adept in the field of clinical research is the ultimate goal for every Early-stage Researcher. With some hard work and motivation this program guarantees progression and success, and knowing that conveys a great boost of confidence and morale to every step of the MiRoR journey.
To learn more about MiRoR, including access to our webinars and training events please visit: http://miror-ejd.eu/
Tags: