Anticoagulants for people hospitalised with COVID-19
Posted on 23rd September 2022 by Shreya Ramakrishnan
Evidence Reviews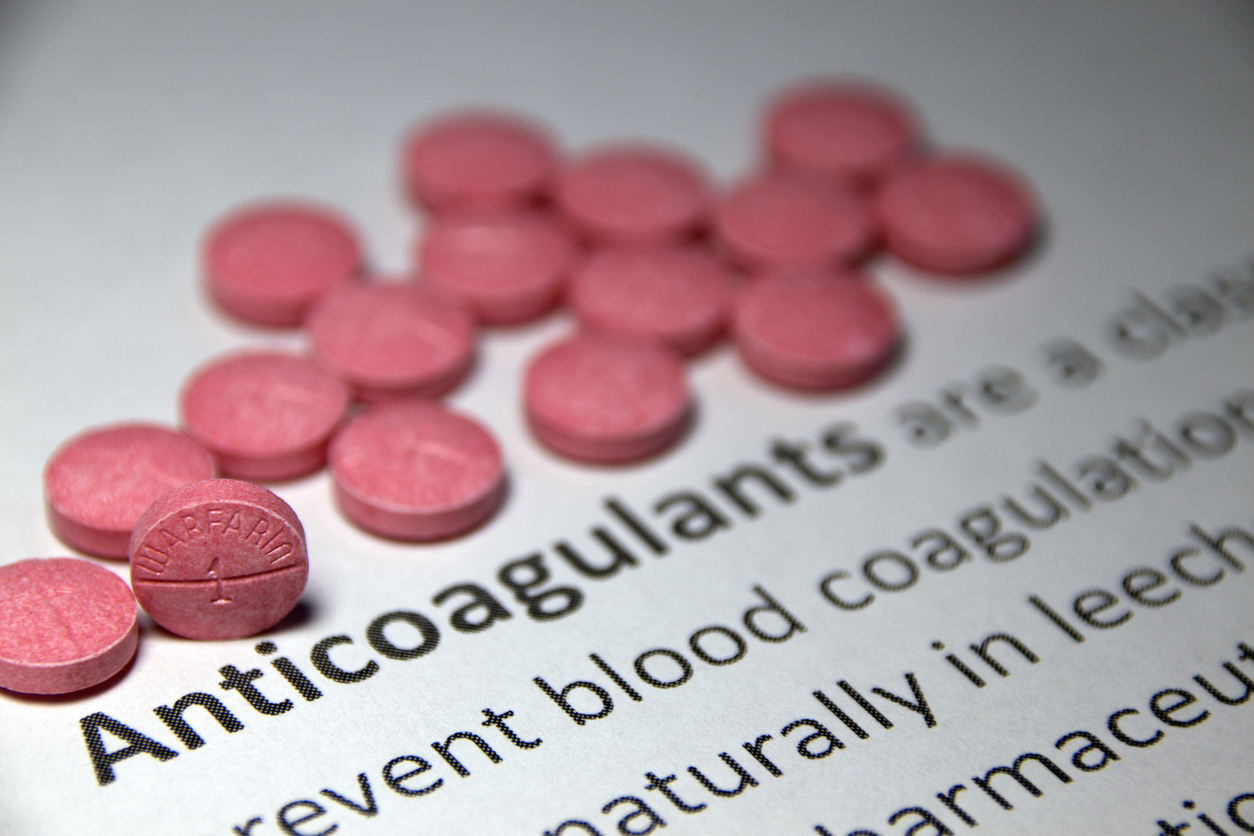 In this blog post I will summarize a 2022 Cochrane systematic review titled Anticoagulants for people hospitalised with COVID-19.
Introduction
SARS-CoV-2 infection leads to the development of COVID-19. It is a highly infectious respiratory illness. Clinical manifestation of this disease may occur differently in different people. The variability in severity of disease may be due to differences in age, and comorbidities such as diabetes mellitus and cancer also play a rol [1]. Mortality rate has been reported to be the highest in older individuals (age group >85 years) [2]. As of 23rd August 2022, a total of 6,469,458 deaths due to COVID-19 have been reported by WHO. Therefore, it is necessary to explore interventions to minimize the ill-effects of this life threatening disease.
How is blood clotting related to COVID-19 ?
Half of the severe COVID-19 cases respond to SARS-CoV-2 infection with a massive increase in clotting factors. This condition is referred to as a cytokine storm which may result in hypercoagulability. Blood clots associated with this disease can affect lungs, legs, nervous system, etc. These clots eventually cause cell death due to oxygen deprivation. You can read more in this article from Johns Hopkins Medicine: What does COVID do to your blood?
What are anticoagulants?
Anticoagulants (blood thinners) are substances that dissolve a blood clot and in some cases even prevent its formation. Different types of anticoagulants include, heparinoids, vitamin K inhibitors, and direct anticoagulants. These are in use as a preventive measure in some hospitals. However, they can also cause serious adverse effects like bleeding.
To learn more about anticoagulant medications, watch the video below:
Objective
To assess the benefits and harms of the anticoagulant interventions with a comparator, placebo, or no intervention at all in people hospitalised with COVID-19.
Types of participants
All participants eligible for anticoagulation, both male and female of all ages, hospitalised with the diagnosis of COVID‐19 were included in the review. COVID-19 patients who were not hospitalised were not included. The average age range of participants was from 55 to 68 years and the duration of the studies spanned from 15 to 90 days.
Results
In this section I will be presenting some of the findings. For more information from the full systematic review, please visit: Anticoagulants for people hospitalised with COVID-19.
A total of seven studies have been included in the review. These studies were from Brazil, Iran, Italy and the USA, and included a total of 16,185 people hospitalised with COVID-19 in either intensive care units, hospital wards or emergency departments.
Administration of anticoagulants may decrease the mortality of patients when compared to placebo or no intervention. However, its effect on all-cause mortality in comparison to no treatment is uncertain as the evidence available is from non-randomised studies.
When compared to lower doses of anticoagulants, higher doses:
mean patients are more likely to experience minor bleeding, and probably slightly more likely to experience major bleeding
may have little to no effect on the risk of deep vein thrombosis
probably reduce pulmonary embolism
Additionally, a higher dose of anticoagulant compared to lower doses may make little to no difference to the risk of dying or on hospitalisation time.
Limitations
Firstly, the evidence available did not clarify the effect of anticoagulants on quality of life. Secondly, the need for respiratory support is still indeterminate. Thirdly, the comparison between different types of anticoagulants and their administration for a prolonged period of time has not been explored. Lastly, a high risk of bias posed as a critical issue. Therefore, some results remain inconclusive.
Future perspectives
High-quality randomised control trials are required to assess the necessity of additional respiratory support, comparison of anticoagulant administration with no intervention, prolonged administration of anticoagulant interventions, and for comparison of the benefits and harms of different types of anticoagulants. Some important issues that need to be considered in future research are the effects of anticoagulation on deep vein thrombosis, pulmonary embolism, major bleeding, adverse events, hospitalisation time, and quality of life. The authors have identified 62 ongoing studies with 35,470 participants which may answer some of these uncertainties and will be included in the systematic review once they are published.
Conclusion
In a nutshell, administration of anticoagulants may decrease the mortality of patients when compared to placebo or no intervention. Also, researchers have implied that availability of new evidence from RCTs will not change the conclusion of this review about the effect of different doses on all-cause mortality and minor bleeding.
References
[1] Dhar Chowdhury, S., & Oommen, A. M. (2020). Epidemiology of COVID-19. Journal of Digestive Endoscopy, 11(1), 3–7.
[2] (2022, July 29) "Risk for COVID-19 Infection, hospitalization, and Death by Age Group". CDC.  https://www.cdc.gov/coronavirus/2019-ncov/covid-data/investigations-discovery/hospitalization-death-by-age.html.
[3] Flumignan RLG, Civile VT, Tinôco JD, Pascoal PIF, Areias LL, Matar CF, Tendal B, Trevisani VFM, Atallah ÁN, Nakano LCU. Anticoagulants for people hospitalised with COVID‐19. Cochrane Database of Systematic Reviews 2022, Issue 3. Art. No.: CD013739. DOI: 10.1002/14651858.CD013739.pub2. Accessed 23 September 2022.
Tags: