Tutorials and Fundamentals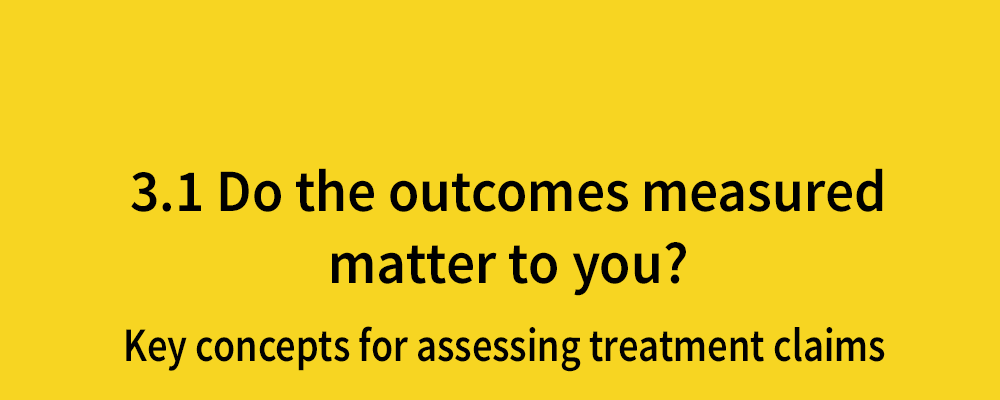 This is the thirty-first blog in a series of 36 blogs explaining 36 key concepts we need to be able to understand to think critically about treatment claims.
A systematic review of fair comparisons of treatments should measure outcomes that are important. A fair comparison may not include all outcomes that are relevant to treatments. Patients, professionals and researchers may have different views about which outcomes are important.