Why should you do an elective with Cochrane UK?
Posted on 21st September 2016 by John Cafferkey
News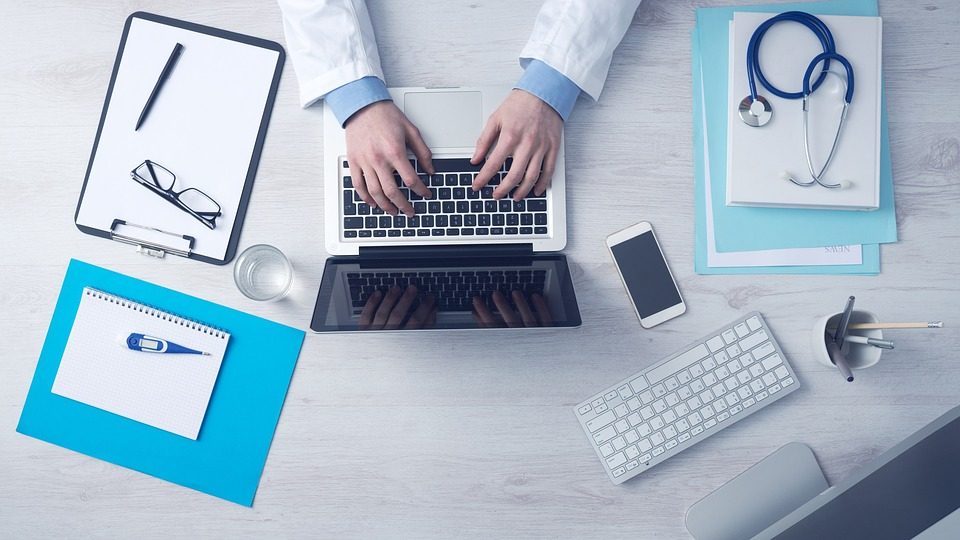 I'm John, a medical student at Peninsula College of Medicine and Dentistry. I spent 5 weeks at Cochrane UK for part of my elective over July and August 2016. I highly recommend it. Here's why:
IT'S DIFFERENT
Lots of medical students flock to distant shores for their electives to experience different cultures and healthcare systems, in many cases trying to get a different perspective of healthcare to the one they are used to. Cochrane was less tropical, but analogous to that: you see healthcare well removed from the perspective we routinely understand it as medical students, from the books, at the bedside. You do get a unique insight into an organisation that is hugely influential for clinical practice and health policy worldwide.
YOU GAIN TANGIBLY USEFUL SKILLS
There is so much you can learn in this environment. There is the obvious opportunity to get to grips with systematic reviews and different types of primary research. Searching for evidence is key (no matter what job you end up doing eventually), as is critical appraisal of the results – and Cochrane is replete with experts in those areas. You can begin to learn about statistical software and spreadsheets (think Excel, SPSS, Stata, R, RevMan), and those skills are seriously useful for any research or audit you may do in the future.
Separately, you'll begin to understand how Cochrane and similar organisations work, the joys and challenges of collaborating with talented people who are often fairly busy and very far away. There's also really fundamental stuff that they don't teach you in medical school: how to write emails (that are concise and get you what you want), how to have a meeting (which doesn't stretch on forever) and even communicating on social media with healthcare communities. Above all, you can tailor your elective to what you want to get out of it.
…AND CAN LEAVE WITH TANGIBLE RESULTS
At the risk of sounding unimaginably boring, your elective is a good opportunity to get some points on your CV. Conducting an audit is very attainable even over the course of a couple of weeks, and is a good way to familiarise yourself with Cochrane outputs. Essentially, an audit involves evaluating the quality of Cochrane abstracts using a checklist of existing standards. It's also not unreasonable to try for a publication, although preparation, hard work and a good deal of luck are needed for this. Contributing to Students 4 Best Evidence (S4BE) in any way is a must – this can be related to your project, or entirely separate, but it's not as arduous as formal academic writing, it helps reinforce your own understanding of topics and it's really rewarding to see your work on the website.
YOU IMMERSE YOURSELF IN A SPECIAL ENVIRONMENT
Every Monday there is a meeting where the team discuss all the Cochrane reviews published that week, as well as those embargoed, and how we can best spread this evidence to those who can make use of it. The team has an incredible depth of insight: clinical experience from doctors and allied health professionals, academic expertise from undergrads and post-docs, and insight into social media and healthcare systems.
In my experience, everyone was incredibly welcoming, willing to lend expertise and explain what they were currently doing. I was struck by how many new ideas I was encountering. Not only was this great for overcoming obstacles with my own project, but it helped me to explore ideas about my career ahead. As much as I hate to say it, it's great for 'networking' (ugh).
IT'S IN OXFORD
The buildings are beautiful, there's always something going on and the drivers are nice to cyclists: what more is there to a city? It's a fantastic place to live and work, albeit fairly expensive. There are fantastic restaurants, pubs and ice cream shops, pretty parks, rivers and gardens, and always theatre, films and live music. You can take a coach to London very easily, or explore some of the villages surrounding the city.
I was there during the summer, when the city swaps large numbers of students for similar numbers of tourists. As a UK undergraduate, I was allowed free, unrestricted access to lots of the university libraries (albeit only during the university holidays). Conversely, if you're there during term time there are going to be a lot more extra-curricular lectures and talks going on.
IT'S FUN
Feeling part of a team that do such important and well-respected work is great, even if you are doing a separate project. It's a thrill to work alongside motivated, inspirational people, but also a reminder of how much you still have yet to learn.
Having split my own elective in half, I had thought of my time in Oxford as the serious, hard-working, CV building section I could use to justify a more exciting, experiential second half. I have found myself working hard, and admittedly I have spent a lot of time in front of a computer, but I loved it all. I feel I've had a unique glimpse into the work of an extremely influential part of our healthcare system in the UK, and doors have opened to me that I hadn't realised exist. I reckon if you're interested in research at all, or evidence based medicine at large, there's nowhere better to go.
At the time of writing, there is neither a formal elective application process, nor is there a syllabus for elective students. But if you are a medical student and you are interested in undertaking an elective with Cochrane UK, please send your CV and a cover letter to Emma Plugge: emma.plugge@cochrane.nhs.uk. In your cover letter, please outline why you are interested and what you would like to get out of your time at Cochrane UK (e.g. what particular projects you might like to get involved with).
The featured image in this blog has been retrieved for free from https://pixabay.com/  and is free to re-use. 
Tags: