INFORMER: for students, by students
Posted on 21st June 2013 by Geethu Parvathy
News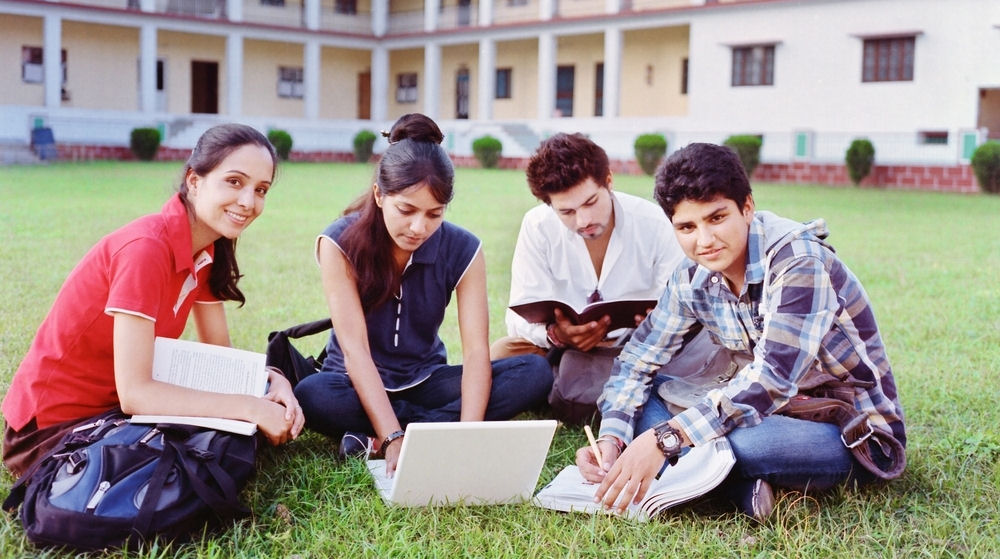 Evidence-based medicine is quite an unfamiliar term to medical students in general here in India. One of the major reasons for this is because research and training to use research information are not adequately embedded into the curriculum. Most of us attribute the term evidence-based medicine to something fancy and high-class happening somewhere beyond our reach. This scenario needs to change, and the change needs to come from within. Some of us have started to take up the change as our responsibility and have organized ourselves into a forum to promote research and EBM among us. This gave rise to INFORMER, The Indian Forum For Medical Students' Research.
What is INFORMER?
Organising team & participants at Medicon
INFORMER is an all India Medical Students' Body aimed at advocacy and promotion of research amongst undergraduate medical students with the objective of promoting research and research embedded education amongst undergraduate students at both national and international levels.
Comprised of members from over 40 medical colleges around the country, we work towards our vision; 'Medicine practiced scientifically, constantly improved by high quality research'. We are supported by several organizations, institutions and faculty; deserving special mention is the Indian Council Of Medical Research, Dr. MG Deo and the MAMB (Moving Academy of Medicine and Biomedicine), Vasumathi Sriganesh and QMedKF (Quality Medical Knowledge Foundation) and Dr. Prathap Tharyan – SACC (South Asian Cochrane Network and Centre).
It has been about three and a half years since we have started and we are making steady albeit slow progress.
Activities, Conferences and events of INFORMER
Medicon International Conference 2013
Medicon: One of the main activities of INFORMER includes organizing Medicon [1] which is an annual international research conference for undergraduate medical students organized in India. It is organized entirely by Medical Students and is exclusively for undergraduates. It serves as a common platform for medical students to meet ant get inspired from the achievements of their peers. Started in 2009, six Medicon international conferences were held so far, with lots of students participating. The conference migrates to a different college, in a different region each year and takes in the wide diversity of India. The conference is embedded with several other academic events of which CPC-EBM competition deserves special mention.
The Clinico-pathological Case-EBM competition mainly has students competing for the providing and defending the best interpretation of information provided to them. The information includes a diagnostic problem and a corresponding challenge to form evidence based conclusions on the medical management.
Other events include medical quiz, debates, oral presentations and so on.
Cochrane Students Journal Club: The Cochrane Students Journal Club (CSJC) [2] is a place where the uninitiated go to learn what evidence-based medicine is. It is organized with the support of South Asian Cochrane Centre and QMed knowledge Foundation. The journal club discussions are centred on a case-vignette, around a Cochrane Systematic review. The participants are expected to frame a suitable question, search for evidence, critically appraise it and formulate recommendations/conclusions based on the evidence. The site also features a knowledge basis with simple explanation of the concepts involved. A competition that runs once a month is also proposed as an incentive to take part in discussions.
Related websites
INFORMER is associated with Indian Council Of Medical Research [3], Australasian Medical Journal [7] and Journal of Young Investigators [8].
Membership:
Membership is open for all medical students though foreign nationals and non resident Indians cannot contest for various positions in the council. Since its a students' organization, there is a small membership fee. Details are available in the website.
Link:
https://sites.google.com/a/informer.org.in/home/
References :
[1] Medicon- Annual International research conference for undergraduates. details available online at: http://medicon.informer.org.in
[2] Cochrane Students Journal club, available at: http://csjc.informer.org.in/
[3] Indian Council Of Medical Research, available at: http://www.icmr.nic.in/
[4] QMed Knowledge Foundation, available at: http://www.qmed.org.in/
[5] Moving Academy of Medicine and Biomedicine. Available at: https://www.facebook.com/pages/moving-Academy-of-Medicine-and-Biomedicine-Pune/147099835499900
[6] The South Asian Cochrane Network and Centre: available at: http://www.cochrane-sacn.org/
[7] Australasian Medical Journal, available online at: http://www.amj.net.au/index.php?journal=AMJ
[8] Journal of Young Investigators, available at: http://www.jyi.org/
Tags: