Surgery or physical therapy for Subacromial Impingement
Posted on 31st January 2014 by Jeremy Schain
Evidence Reviews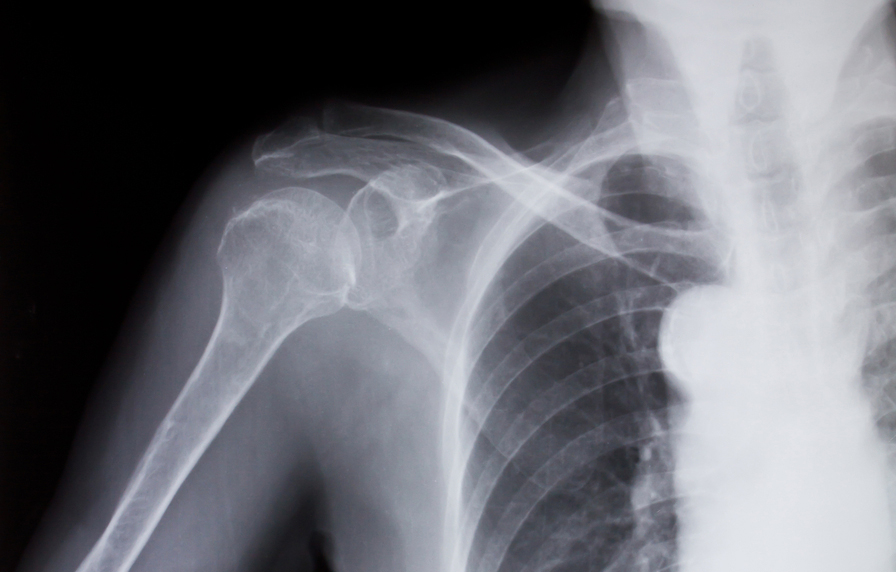 Introduction
Shoulder impingement is a very common and potentially debilitating injury occurring in individuals ranging from young athletes to the elderly.  It can be classified as Stage 1: acute inflammation with corresponding tendonitis or bursitis, Stage 2: chronic inflammation with or without degeneration and Stage 3: full rupture of a rotator cuff muscle.  Prior to reaching Stage 3, there are two main forms of treatment for shoulder impingement, physical therapy to strengthen and stabilize the surrounding musculature or arthroscopic surgery, often involving shoulder decompression followed by extended rehabilitation.
Haahr, J., Ostergaard, S., Dalsgaard, J., Norup, K., Frost, P., Lausen, S., Holm, E. and Anderson, J.  2005. Exercises versus arthroscopic decompression in patients with subacromial impingement: a randomized, controlled study in 90 cases with a one year follow up.  Annals of Rheumatic Disease. 64(5); 760-764.
About the study
The study examined 90 patients (84 completed the study, including all follow-ups) between the ages of 18 and 55 with a history of shoulder pain lasting between 6 months and 3 years.  To qualify for the study, in addition to shoulder pain, the patients demonstrated a positive Hawkins-Kennedy sign, demonstrated a painful arc in abduction and had relief of all pain within fifteen minutes of anesthetic injection into their subacromial space.  The patients were split into a surgical group (n = 41) and a non-surgical intervention group (n = 43).  The surgical group was given a home exercise progression (HEP) to follow by a Physical Therapist that progressed from light movement to light exercise and instructed to follow up in 6-8 weeks.  Meanwhile, the non-surgical group was progressed through a 12 week physical therapy regimen involving soft tissue mobilization, hot/cold therapy and strengthening exercises as well as an HEP.  The outcome measures were as follows:
Patients were evaluated immediately before procedure and 3, 6, 12 month post with a 12 month full questionnaire
Limits in ADL's, Visual Analog Scale, AROM in 4 directions, isometric strength
12 month follow up only: On a scale of 0-9 rate average pain over last 3 months, worst pain over the last 3 months, ease in performing activities of daily living (ADL's), worst pain over the last 7 days
All of the outcome measures were combined into a Mean Constant Score (MCS)
Results
The study found that there were no significant differences between the groups in all outcome measures and that both groups progressed and healed similarly throughout the follow-up process. The surgical group's MCS improved from 33.7 to 52.7 and the non-surgical group improved from 34.8 to 57.0.  Both groups showed the greatest improvements over the first three months of rehabilitation.
Study strengths
A strong sample size that was fairly equal between the two groups
Consistent follow-up plan over an extended period of time that allowed for full progress and healing to be completed
A range of outcome measures, both subjective and objective combined into a reliable and easy-to-interpret MCS.
Study weaknesses
Different therapists gave exercise programs to the surgical and non-surgical group and those exercise programs were not specified.
No blinding amongst the evaluators and the PT's conducting the improvement assessments of their own patients, possibly introducing bias
No physical therapy at an outpatient center for those receiving surgery, an option which is usually offered to surgical patients.
The study did not include patients above the age of 55 and, therefore, cannot be generalized to that common patient population
Take home message
This study demonstrated that, while it is often recommended, surgery is not necessarily any more effective than a conservative physical therapy regimen for treating subacromial impingement.  The latter is often far more cost effective for the patient and should be seriously considered before opting for surgical intervention.
Tags: