Journal club: tips for setting up a student journal club
Posted on 7th April 2021 by Christopher Hughen
News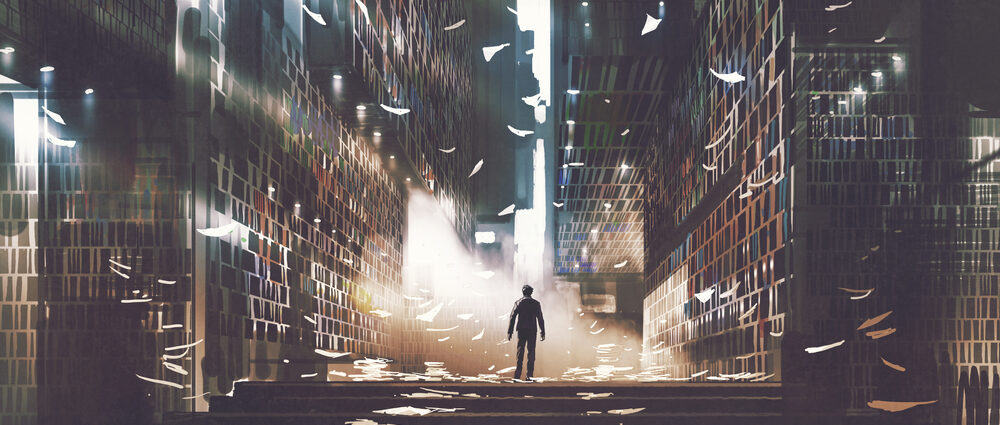 During my first semester as a physical therapy student, I created a student journal club. I wanted to create a platform in which students in my class could feel more comfortable discussing articles and appreciate the value of exploring and reviewing research outside of the classroom.
Format of the journal club
Every Friday during lunch, we would dive into a paper (or two) on a particular topic. I would email out the articles for that week on Monday or Tuesday to hopefully give my classmates time to read prior to our Friday meetings. For the first month or two, I wanted to start off with some big picture topics including language, placebo/nocebo, overdiagnosis, and pain. The goal was to incorporate topics and papers that would easily spark discussion, allow for an easy introduction into reading a research paper, and set the tone for the following months that would inevitably go more in-depth.
The first ever paper we discussed was the 2018 JOSPT viewpoint, Sticks and Stones: The Impact of Language in Musculoskeletal Rehabilitation by Stewart and Loftus. My mentor, Derek Miles, sent me this paper during my first interaction with him in 2018 and I believe it set a phenomenal foundation for understanding how powerful and impactful our language and wording is with patients. Starting with some viewpoints and editorials was a much easier path for most students compared to immediately diving into randomized controlled trials or systematic reviews.
We had a really consistent few months during that 1st and 2nd semester of school. On average, 7-10 students would come and participate each Friday. The conversations were amazing, and I was so happy to have that time at the end of each week to have those discussions. Once COVID-19 hit and our university went fully online, I moved back home to Austin, Texas to live with my parents. I didn't want to lose the momentum of our weekly journal clubs, so I began hosting weekly Zoom journal clubs. As the weeks passed, I started reaching out to students in other programs in Texas and in other states whom I met through communities such as Clinical Athlete and Level Up. I was continually leading these calls, but as time went on, I brought on some phenomenal students to lead on a given topic and paper. After a month or two of Zoom Journal Club, I began reaching out to mentors of mine to ask if they were open to leading on a specific topic.
Fast forward to today, there have been a total of 57 journal club meetings. I've been fortunate enough to bring on some phenomenal clinicians and researchers including: Dr. Thomas Lee (Chief Medical Officer at Press Ganey, PCP at Brigham and Women's Hospital, and Professor at Harvard Medical School and Harvard School of Public Health), Dr. Chad Cook (Director of Clinical Research Facilitation and Physical Therapy Professor at Duke University), Dr. Michael Mueller (Professor and Researcher at Washington University in Saint Louis), and many others who have all graciously spent an hour or two on a Saturday morning to discuss their research and their areas of expertise.
Tips for setting up a journal club
For the students reading this who may be interested in starting a journal club of their own, here are my recommendations:
Send out an email to your fellow classmates to get a proxy on the interest level of those around you
Set a timeframe and a frequency to which you (and those attending) can reliably keep. Whether that's as often as once a week or as infrequent as once a month
Decide whether or not you want to stay on a topic for a period of time, or bounce around topics. For example: spending one week on anterior cruciate ligament (ACL) research and then diving into a new topic the following week vs spending four weeks on ACL research and really going down a rabbit hole
Start with papers that may be easier to digest such as editorials, viewpoints, and commentaries, slowly adding in RCTs, systematic reviews, and meta-analyses over time
Send out the papers a few days (or up to a week) prior to Journal Club to give ample time for your members and classmates to read and reflect
Decide on a flow. Do you want to begin by opening up for discussion, do you want to ask questions first, do you want to give a summary of the paper first?
Continuously ask fellow students and members for feedback on ways to improve the meetings. Ask for their input on different topics and papers they would like to discuss
Here are a handful of papers that I believe are perfect starting points for students starting their own Journal Club:
Conclusion
I am sure my journal club will continue to change and morph as I enter my 3rd and final year of PT school, and there has already been such an evolution over these past 18 months. I'm so glad I created this platform for students, clinicians, and researchers to share their ideas and experiences. I highly encourage any student, at any level, to create (or even just join) a journal club. Please feel free to reach out if you have any specific questions or would like to share a story of starting your own journal club.
Tags: