Physical Therapy: First Line of Defense Against Sexual Dysfunction
Posted on 29th March 2017 by Laura Williams & Sarah Poinski-McCoy
Evidence Reviews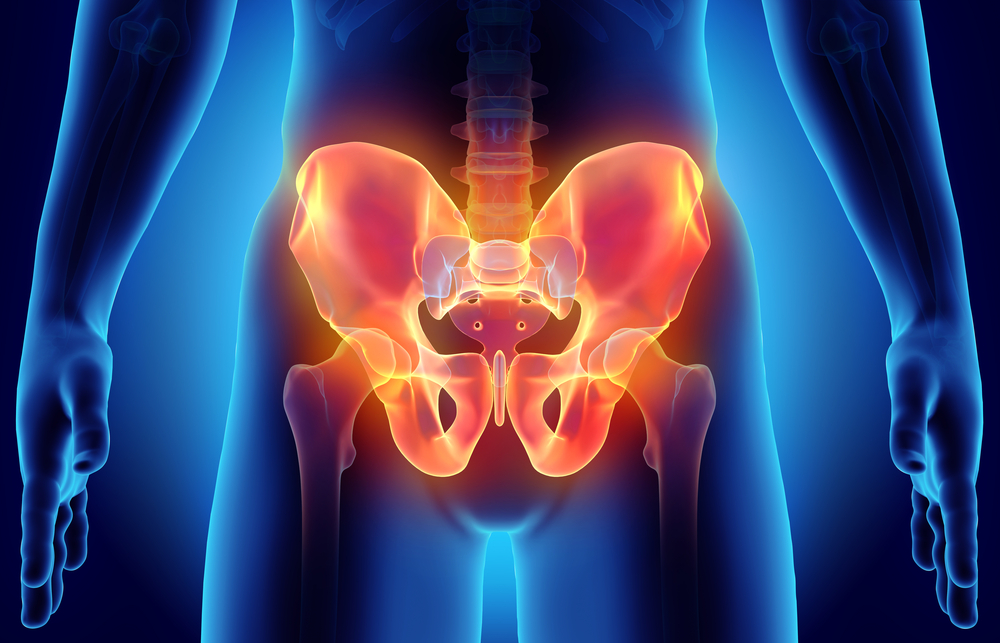 Sexual health is an important part of overall mental and physical well-being.
For men and women, physical therapy in the context of sexual health takes a holistic approach and includes treatment of the pelvic floor muscles that support our spine, pelvis, and internal organs. The American Physical Therapy Association (APTA) Section on Women's Health is transitioning to a more inclusive description of pelvic health. However, pelvic health is only briefly addressed in most medical curriculums. Conversely, women's health specialists generally obtain comprehensive training on treatment of the pelvic floor in the form of continuing education. Pain or difficulty with sex, also known as dyspareunia, is a very common result of pelvic floor dysfunction. Our goal is to briefly describe the occurrence of sexual dysfunction that can occur as a result of pelvic pain, and argue for physical therapy (PT) as the first line of treatment.
As movement specialists, pelvic health physical therapists (PTs) are trained to discuss sexual health as we would any other lifestyle limitation.
According to the American College of Obstetrics and Gynecology, roughly 60% of sexually active women will suffer from painful sex at some point in their lives (Gyang et al. 2013). Painful sex has many root causes including pelvic or abdominal surgery, childbirth, cancer, sexual injury, infection, inflammation, falls, stress, or muscle guarding patterns. Additionally, muscles of the pelvic floor may be overactive or weakened, which can also result in pain. This variety of underlying causes results in disagreements and a lack of consensus within the medical community, leading to inconsistent recommendations for patient management. The triad of evidence-based practice is: best available evidence, clinical expertise, and patient values. Currently however, treatment for pelvic pain and sexual dysfunction is more heavily focused on clinical expertise and patient values, with a dearth of high quality research. Arguably, with growing recognition of pelvic floor PT, we can build the volume of evidence.
Though there is minimal evidence supporting conservative care for chronic pelvic pain, chronic low back pain has been more rigorously studied. Pelvic pain and low back pain are both musculoskeletal conditions that drive healthcare costs up due to – in some cases unnecessary and avoidable – prescriptions for medication, imaging, and surgery. Low back pain had an estimated direct cost of $86 billion in the US in 2005 (Martin et al. 2008). In a landmark Virginia Mason study, when primary care and physical therapy were paired from onset, wait times for care decreased, and improvements in function and satisfaction were observed. Health care costs decreased by approximately 50%, and 73% of patients were not prescribed any medications for low back pain (Fuhrmans 2007).
Early access to physical therapy can prevent unnecessary medical spending.
We are movement experts, with defined evidence-based treatment strategies and pain management skills that allow patients to take control of their bodies, and rely less on prescription drugs for relief. The APTA campaign, #ChoosePT, aims to educate about the importance of avoiding addictive opioid use and choosing safe pain management strategies via physical therapy. This applies directly to safe and appropriate management of chronic pelvic pain.
When treated by a physical therapist for dyspareunia, he or she will address any psychological barriers to treatment through developing a safe environment for communication and trust. Physical therapists use non-invasive treatment approaches to address varying causes of sexual dysfunction. Typically they begin with a full body screen, followed by a muscle examination using movement analysis and palpation to assess tension, weakness, and/or pain.
When patient comfort is established, a gentle internal examination will allow the PT to more precisely pinpoint the cause of pain during sexual activity. A physical therapist will develop a plan of care that involves muscle release techniques, activation or relaxation exercises, behavioral modification, mindfulness and breathing techniques, as well as safe sexual positioning to avoid aggravation of muscles.
Sexual dysfunction can lead to unnecessary specialist referrals and high financial and time costs for the patient as well as social and emotional impacts.
We argue that these downstream effects can be avoided by seeking conservative and holistic treatment from a physical therapist at the onset of symptoms. Physical therapists pair doctoral level clinical education with patient-centered care, to meet meaningful, individualized, functional goals and improve quality of life.
References and further information
For more information, the APTA Section on Women's Health website has information for patients and a Physical Therapist locator. http://www.womenshealthapta.org/
Gyang et al., "Musculoskeletal Causes of Chronic Pelvic Pain: What Every Gynecologist Should Know," American College of Obstetrics and Gynecology 121 (2013): 645-650.
Fuhrmans V.  A novel plan helps hospital wean itself off pricey tests. Wall Street Journal. 2007; 12 January: A1.
Martin, B. I., R. A. Deyo, S. K. Mirza, J. A. Turner, B. A. Comstock, W. Hollingworth, and S. D. Sullivan. 2008. "Expenditures and Health Status among Adults with Back and Neck Problems." Journal of the American Medical Association 299 (6): 656–64.
Tags: