An introduction to different types of study design
Posted on 6th April 2021 by Hadi Abbas
Tutorials and Fundamentals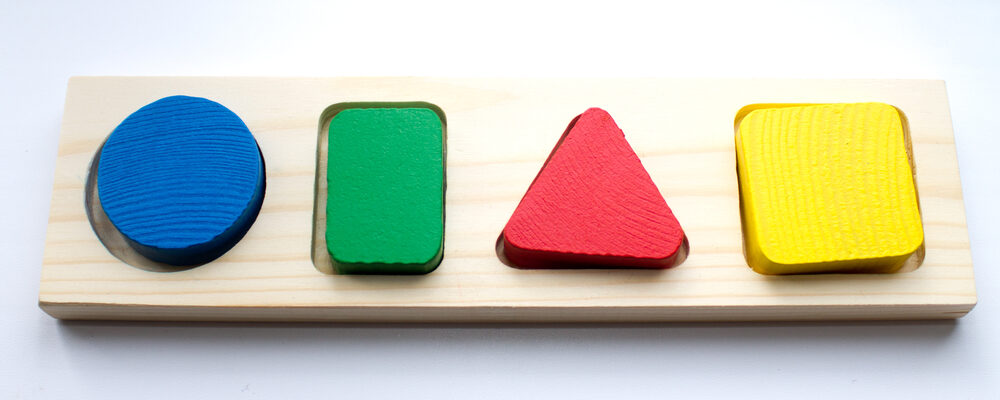 Study designs are the set of methods and procedures used to collect and analyze data in a study.
Broadly speaking, there are 2 types of study designs: descriptive studies and analytical studies.
Descriptive studies
Describes specific characteristics in a population of interest
The most common forms are case reports and case series
In a case report, we discuss our experience with the patient's symptoms, signs, diagnosis, and treatment
In a case series, several patients with similar experiences are grouped.
Analytical Studies
Analytical studies are of 2 types: observational and experimental.
Observational studies are studies that we conduct without any intervention or experiment. In those studies, we purely observe the outcomes.  On the other hand, in experimental studies, we conduct experiments and interventions.
Observational studies
Observational studies include many subtypes. Below, I will discuss the most common designs.
Cross-sectional study:
This design is transverse where we take a specific sample at a specific time without any follow-up
It allows us to calculate the frequency of disease (prevalence) or the frequency of a risk factor
This design is easy to conduct
For example – if we want to know the prevalence of migraine in a population, we can conduct a cross-sectional study whereby we take a sample from the population and calculate the number of patients with migraine headaches.
Cohort study:
We conduct this study by comparing two samples from the population: one sample with a risk factor while the other lacks this risk factor
It shows us the risk of developing the disease in individuals with the risk factor compared to those without the risk factor (RR = relative risk)
We may approach this study by 2 longitudinal designs:

Prospective: we follow the individuals in the future to know who will develop the disease
Retrospective: we look to the past to know who developed the disease (e.g. using medical records)

This design is the strongest among the observational studies
For example – to find out the relative risk of developing chronic obstructive pulmonary disease (COPD) among smokers, we take a sample including smokers and non-smokers. Then, we calculate the number of individuals with COPD among both.
Case-Control Study:
We conduct this study by comparing 2 groups: one group with the disease (cases) and another group without the disease (controls)
This design is always retrospective
 We aim to find out the odds of having a risk factor or an exposure if an individual has a specific disease (Odds ratio)
 Relatively easy to conduct
For example – we want to study the odds of being a smoker among hypertensive patients compared to normotensive ones. To do so, we choose a group of patients diagnosed with hypertension and another group that serves as the control (normal blood pressure). Then we study their smoking history to find out if there is a correlation.
Experimental Studies
Also known as interventional studies
Can involve animals and humans
Pre-clinical trials involve animals
Clinical trials are experimental studies involving humans
In clinical trials, we study the effect of an intervention compared to another intervention or placebo. As an example, I have listed the four phases of a drug trial:
I:  We aim to assess the safety of the drug (is it safe ?)
II: We aim to assess the efficacy of the drug (does it work ?)
III: We want to know if this drug is better than the old treatment (is it better ?)
IV: We follow-up to detect long-term side effects (can it stay in the market ?)
In randomized controlled trials, one group of participants receives the control, while the other receives the tested drug/intervention. Those studies are the best way to evaluate the efficacy of a treatment.
Finally, the figure below will help you with your understanding of different types of study designs.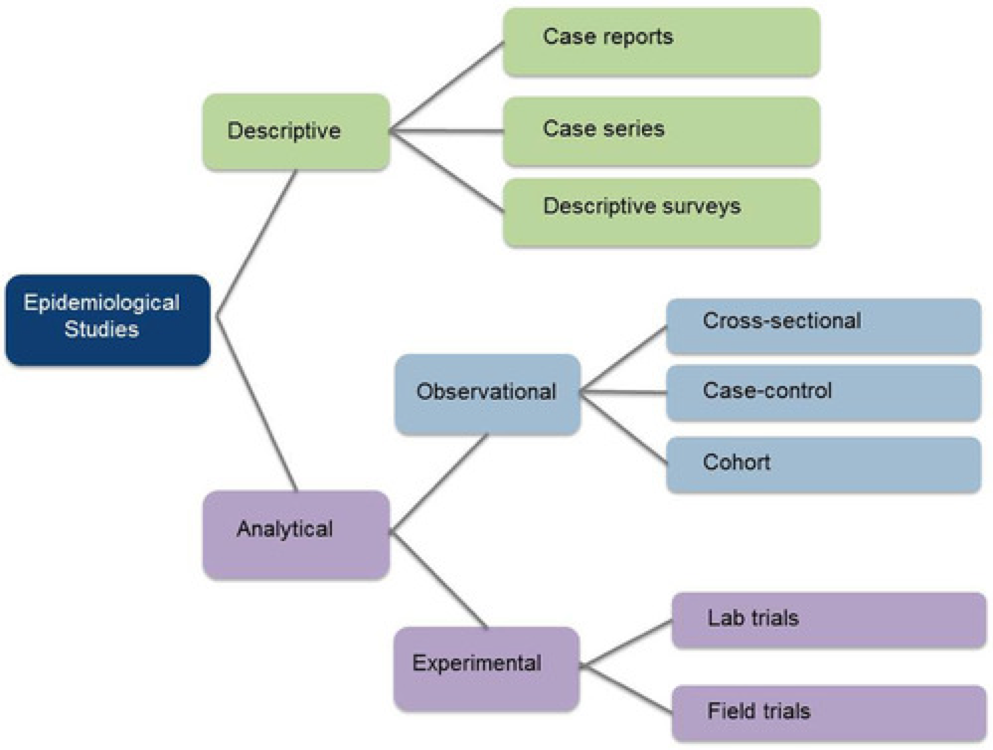 ---
You may also be interested in the following blogs for further reading:
An introduction to randomized controlled trials
Case-control and cohort studies: a brief overview
Cohort studies: prospective and retrospective designs
Prevalence vs Incidence: what is the difference?
Tags: