Tutorials and Fundamentals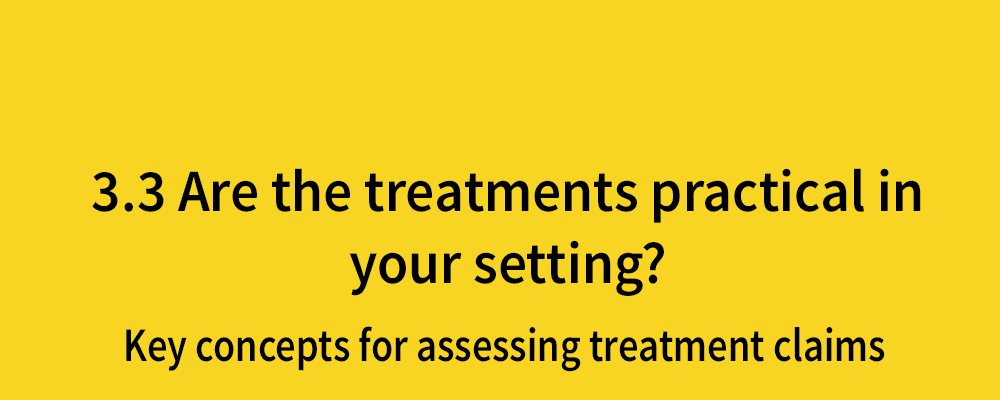 This is the thirty-third blog in a series of 36 blogs explaining 36 key concepts we need to be able to understand to think critically about treatment claims.
Are the treatments practical in your setting? Be aware that treatments available to you may be sufficiently different from those in the research studies that the results may not apply to you.