Tutorials and Fundamentals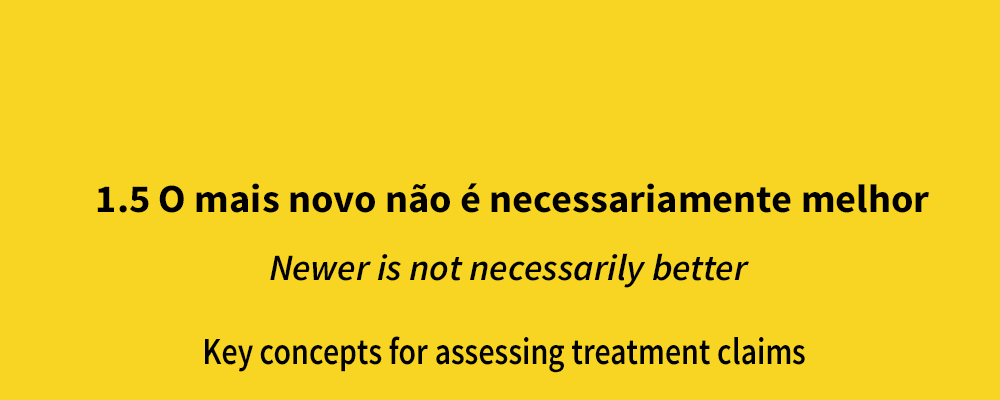 This is a Portuguese translation of the fifth in a series of 36 blogs explaining 36 Key Concepts we need to be able to understand to think critically about treatment claims. With thanks to Henrique Pinho Volker and Cochrane Brazil for the translation.
This blog explains that new treatments are often assumed to be better simply because they are new or because they are more expensive. However, they are only very slightly likely to be better than other available treatments.