Tutorials and Fundamentals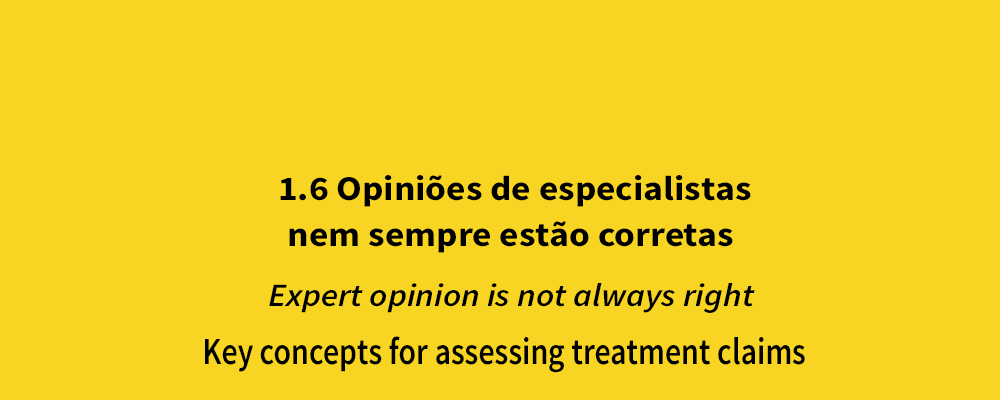 This is a Portuguese translation of the sixth in a series of 36 blogs explaining 36 Key Concepts we need to be able to understand to think critically about treatment claims. With thanks to Leonardo Guimarães Fernandes and Cochrane Brazil for the translation.
This blog explains that doctors, researchers, patient organisations and other authorities often disagree about the effects of treatments. It explains why we should not rely on the opinions of experts or other authorities about the effects of treatments, unless they clearly base their opinions on the findings of systematic reviews of fair comparisons of treatments.